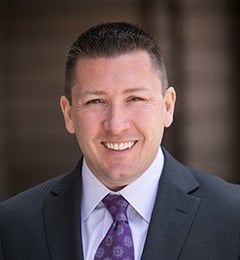 GSA: New Professional Labor Qualifications Review During Contractor Assistance Visits
Resources and Insight | 1 Min Read
In the General Services Administration's latest newsletter, released on Monday, September 8, 2014, they outlined new changes in regards to the information Industrial Operations Analysts (IOAs) will be looking for during Contractor Assistance Visits (CAVs). The updates will only impact contractors with Professional Services Labor Categories currently awarded on their GSA Schedules. Every awarded labor category is required to have an experience description outlined in their contract.
The experience could be required degrees, certifications, or years of experience. The IOAs are beginning a new initiative to be sure the personnel being employed for government contracts matches the experience negotiated on the contractor's GSA Schedule. In order to do this, IOAs may now begin to request resumes, timesheets, and other personnel documentation to ensure the labor you provide is consistent with the level of expertise guaranteed on your GSA Schedule.
The supporting documentation, such as certificates, timesheets or resumes, will be compared directly to your GSA Schedule with the expectation that the experience will be equal to the level awarded. Anything less than what is listed on your GSA Schedule will be consider unqualified labor for that particular project, and could result in the IOA contacting your Procurement Contracting Officer to follow-up and further investigate the discrepancy.
This announcement from the GSA emphasizes the importance of all GSA Contractors with labor categories to review their current, awarded labor categories and compare them to their current workforce. Contractors that are concerned their awarded labor category qualifications may be too restrictive should consider adding educational equivalencies.
In order to increase your available personnel to satisfy government contracts, submit a modification to change your labor category descriptions to include language, such as, "Master's degree can be substituted with four years of experience." This modification must be completed before you use any such equivalency on a government contract, or you will be out of compliance. Even if your company already does this commercially, in order for the experience to be applicable for your government customers it must be approved by your Procurement Contracting Officer.
Read the full newsletter, GSA Steps, here.
About Kevin Lancaster
Kevin Lancaster leads Winvale's corporate growth strategies in both the commercial and government markets. He develops and drives solutions to meet Winvale's business goals while enabling an operating model to help staff identify and respond to emerging trends that affect both Winvale and the clients it serves. He is integrally involved in all aspects of managing the firm's operations and workforce, leading efforts to improve productivity, profitability, and customer satisfaction.