The GSA is announcing a consolidation for Schedule 84!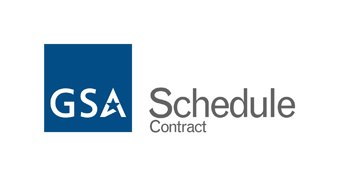 During the month of May, the General Services Administration (GSA) announced that a Special Item Number (SIN) consolidation for Schedule 84 would be considered. The GSA would like to implement the changes to the SINs in the first quarter of fiscal year 2018. Are you wondering what this means for the future of Schedule 84 holders? Here are 4 important questions to consider:
What does a SIN consolidation mean?
A team of individuals at the GSA have gone through the SIN descriptions for this schedule and have found that some overlaps exist between SINs. Within Schedule 84 it was determined that over a third of the SINs overlapped. Now SINs that encompass the same scope of products and have the same NAICS codes, will merge together.
What is the reason for the consolidation?
Schedule contractors have been issuing concerns that they are unsure what SIN to sell under, since the scope of their products can be found under multiple SINs. GSA staff have also recognized that this overlap was causing an unnecessary burden for contractors. Additionally, in re-writing the SIN descriptions, enhanced keyword searches can be made to include industry terminology within the descriptions.
In a larger context, the Government is moving toward category management. Regrouping Contracting Officer's workload by category can be more easily executed when SINs are reduced and consolidated. Category Management provides an easier path in procurement for customers. Including the same products under multiple SINs is counterproductive to this effort. Consolidation makes it easier to categorize workloads and vice versa.
After the Schedule 84 SIN consolidation, the schedule will be divided into 5 categories: Marine, Fire & Rescue, Special Purpose Clothing, Personnel & Property Protection and Law Enforcement & Military.
What is the progress for the SIN consolidation so far?
Currently, there are 108 SINs on Schedule 84. With the proposed consolidation efforts, the count will decrease to 61 SINs, grouped into the 5 categories mentioned above. Section Chiefs are still determining a quick and effective way to make and implement the changes.
How will this affect Schedule 84 contractors and what modifications will be needed for current contracts?
Contracts will need to be modified to add SINs for contractor's products and delete SINs that no longer exist. In order for necessary system notifications to take place, it is in the best interest of the contractor to initiate any modifications. As with typical modifications, new catalog and text files will need to be uploaded into the Schedule Input Program (SIP) after modifications are approved. Lastly, sales for deleted SINs will still be available even after your contract is modified. This process will take time but the GSA ensures updates will be issued as they become available.
Are you looking forward to these changes? Comment below and let us know your thoughts!