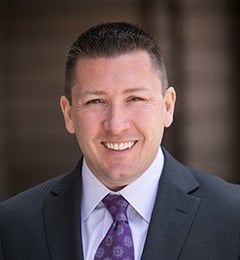 GSA Pushing an Urgent TAA Violation Initiative
GSA Schedule | 2 Min Read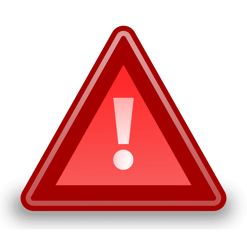 Faced with allegations of "failed compliance," GSA is taking steps to ensure that all products on Schedule are certified products of the United States or other Trade Agreement Act (TAA) compliant countries.
GSA alerted contract holders in a letter sent on May 5, 2016, that they had until May 12, 2016, (one week) to provide their compliance with the TAA.
GSA Schedules in Question:
Schedule 56: Buildings and Building Materials/Industrial Services and Supplies
Schedule 66: Scientific Equipment and Services
Schedule 73: Food Service, Hospitality, Cleaning Equipment and Supplies, Chemicals and Services
Schedule 84: Total Solutions for Law Enforcement, Security, Facilities Management, Fire, Rescue, Clothing, Marine Craft and Emergency/Disaster Response
A main issue Congress allegedly faced was a "lack of integrity" within the GSA process amongst schedule holders and contractors. For instance, one of the main accusations that congress has honed in on is the mislabeling products that were manufactured in non-TAA compliant countries.
Made in America
Congressman Richard Hanna (R-NY), the Chairman of the House Small Business Subcommittee, has been one of the more outspoken members of Congress in regards the GSA mislabeling of a products country of origin.
Rep. Hanna is keen on bringing back meaning to the phrase "Made in America." He uses the example of flatware made in his district, which is the last remaining flatware manufacturer in the United States. However, if one was to search for flatware on GSAdvantage!, other products could be found boasting the "Made in America" slogan.
The Inspector Generals of both GSA and the Small Business Administration (SBA) were notified by the Congressman of the improperly labeled items on the GSA Schedule's program. Rep. Hanna asked both agencies to review their processes to ensure accuracy, which resulted in GSA contract holders being alerted last Thursday.
Depending on GSA
Federal customers rely on GSA and the products listed on the GSAdvantage! website for all of their daily and long term purchasing needs. The threat of malpractice and deception amongst contractors and their products is something that Congress is taking seriously as we move forward.
Instances such as the above are one of the many reasons the GSA has decided to quickly and efficiently take steps to correct this issue.
GSA determined that each vendor under the effected Schedules will have to submit a spreadsheet verifying the Country of Origin for each product approved on your GSA contract. Additionally, vendors will need a certificate from any manufacturer on official letterhead verifying all products that are being supplied are TAA complaint. If any products are found to be non-TAA compliant, contractors are required to submit a delete modification to eliminate these products from their price lists, and in doing so removing them from the federal procurement marketplace.
Due to the importance of this initiative, the GSA set up a quick turnaround period for contractors to respond by the deadline.
It is imperative that you meet the COB May 12, 2016, deadline as failure to provide the appropriate information could lead to the removal of your GSA Advantage! file.
Given the potential implications of not meeting GSA's deadline, please contact us right away for support at 202-296-5505.
About Kevin Lancaster
Kevin Lancaster leads Winvale's corporate growth strategies in both the commercial and government markets. He develops and drives solutions to meet Winvale's business goals while enabling an operating model to help staff identify and respond to emerging trends that affect both Winvale and the clients it serves. He is integrally involved in all aspects of managing the firm's operations and workforce, leading efforts to improve productivity, profitability, and customer satisfaction.