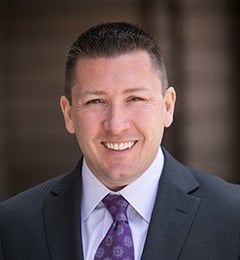 GSA Scams: GSA Applications Sued by Florida Attorney General & Settles with the Department of Labor
GSA Schedule | 2 Min Read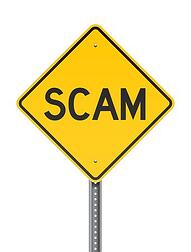 On November 5, 2014, Florida Attorney General Pam Bondi filed a lawsuit against Verification Co, Inc. for allegedly making false claims to prospective customers. Federal Verification Co., Inc., which does business under the name GSA Applications, allegedly told small businesses that it was with the U.S. General Services Administration (GSA) or falsely identified itself as affiliated with the government agency. For a $10,000 upfront fee, GSA Applications they promised the business owners a 20-year GSA contract within three to six months.
Lawsuit Overview
The lawsuit alleges that James Dale Sprecher, owner of Federal Verification Co., Inc., offered his company's services using 60+ business names and 50+ websites. Florida Attorney General Pam Bondi's office received more than 200 complaints about the companies.
The complaint alleges violations of the Florida Deceptive and Unfair Trade Practices Act. According to the complaint the company allegedly:
Makes false and misleading representations as to the likelihood of a customer successfully obtaining a GSA contract, including assuring the business that it qualifies for a five-year to 20-year GSA contract award;


Makes false and misleading representations assuring government-guaranteed minimum revenues upon a contract award and a 100 percent guaranteed return on investment;


Unfairly collects advance fees, up to $10,000, from customers before services begin; and


Enrolls customers without diligent review of their circumstances, adequate disclosure of requirements pertaining to the customer or its products or services, or regard for the customer's meaningful probability or being awarded a GSA contract.
Although the company name was constantly changing, the misleading and sometimes outlandish promises it made to prospective clients were consistent, most commonly their 100% guarantee. Many companies are lured by these approaches. One of GSA Applications websites now boasts that they have had more than 1,700 GSA Schedules awarded.
State of Florida prosecutors said GSA Applications told companies, which solutions cannot be procured via the GSA Schedule (i.e. architecture firms, real estate inspectors) that they could be awarded a GSA Schedule.
Many of the companies that filed complaints, claimed GSA Application Services operates out of numerous states – predominantly Florida and South Carolina.
The Department of Labor announced this week that the company had misclassified over a hundred inside sales employees as independent contractors. Denying the employees of over $200,000 in back wages owed under the Fair Labor Standards Act (FLSA) federal minimum wage provision. GSA Applications in total paid $280,768 in back wages and damages to resolve the accusations against them.
This case should serve as a reminder for business owners to adopt a "Buyer Beware" mindset and conduct due diligence before entering into a contract claiming to provide something that seems too good to be true. The continued surge of offers from GSA Applications companies is one of the factors that has made the process of winning and management of a GSA Schedule more problematic for everyone
To contact the Florida Attorney General regarding suspicions of unfair or deceptive business practices, you can file a complaint online at www.myfloridalegal.com or by phone at (866) 966-7226 (in Florida) / (850) 414-3990 (out-of-state).
About Kevin Lancaster
Kevin Lancaster leads Winvale's corporate growth strategies in both the commercial and government markets. He develops and drives solutions to meet Winvale's business goals while enabling an operating model to help staff identify and respond to emerging trends that affect both Winvale and the clients it serves. He is integrally involved in all aspects of managing the firm's operations and workforce, leading efforts to improve productivity, profitability, and customer satisfaction.