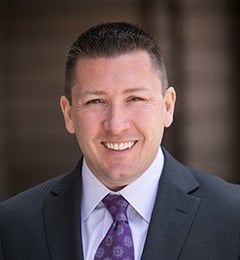 GSA Seeks to Expand Role despite Tighter Budgets
GSA Schedule | Business Development | Government | Resources and Insight | Contracts | 1 Min Read
According to a recent interview with the Federal Times, Acting GSA Administrator Dan Tangherlini presented the case that GSA remains undaunted by current budgetary uncertainties. The agency is making efforts to expand market share by rededicating its efforts to channel more federal procurements through GSA contracts. In fact Tom Sharpe, GSA's Federal Acquisition Service commissioner, highlighted in a separate interview that GSA is creating agency specific plans to help agencies cut costs and save money by using GSA programs and schedules.
Last year GSA only achieved 12 percent of federal procurement spending that could have gone through one of its vehicles. To date, that percentage has increased to 15 percent. Mr. Tangherlini noted that it is GSA's goal to hit 17 percent by the end of the fiscal year and to strive for a figure closer to 90 percent within 10 years. Moreover, he has been meeting with agency stakeholders to remind them of the core advantage of utilizing GSA's contract vehicles – significant savings time. For example, utilizing a GSA schedule contract to purchase products or services takes about half the time of independently procuring the same item or service. "That's why we're going and looking at this cost issue and saying [to customer agencies], 'Look, we think we can save you time, which equates to money and then price.' ... I think if we keep running that play, you're going to see us pushing up our market share," he said.
In order to help in their efforts, GSA has been gathering agency purchase and vendor pricing data in order to uncover where it can help agencies save money and where its services are most needed. One of the larger hurdles for the organization will be to increase its utilization by its biggest customer, the Department of Defense, which currently spends approximately 5.6 percent of its eligible procurement budget through GSA vehicles – compared with civilian agencies which spend about 27 percent. A part of GSA's messaging on this will be the incredible duplication seen across the Federal government for office supply and professional services purchases which many times are completed through independent agency contracts when they could be purchased on a GSA government wide acquisition schedule. According to Mr. Sharpe, there are about 1,600 different schedules and contracts for professional services alone.
About Kevin Lancaster
Kevin Lancaster leads Winvale's corporate growth strategies in both the commercial and government markets. He develops and drives solutions to meet Winvale's business goals while enabling an operating model to help staff identify and respond to emerging trends that affect both Winvale and the clients it serves. He is integrally involved in all aspects of managing the firm's operations and workforce, leading efforts to improve productivity, profitability, and customer satisfaction.