Subscribe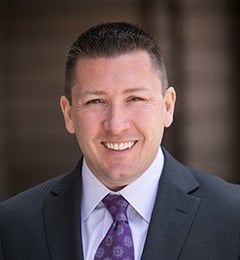 GSA's Better Buy Project
GSA Schedule | Resources and Insight | 1 Min Read
These days it seems everyone has an opinion on what the Government could do better in order to avoid the disastrous procurement process that ends up costing an agency $10,000 just to acquire a simple hammer. Well now, the Federal Government is ready to listen to what you have to say. The National Academy of the Public Administration and the American Council for Technology-Industry Advisory Council in conjunction with the General Services Administration have rolled out the "Better Buy Project" to find ways to increase efficiency and openness in the procurement process by asking the public for solutions.
Better Buy gives you the chance to voice your opinion and suggest ideas that could improve the procurement and acquisition process. The program is asking for suggestions for 3 phases of the acquisition lifecycle:
Market Research and Requirements Definition
Pre-Solicitation Phase
Solicitation Phase.
On the Better Buy home page you will see a suggestion box. Here is where you can add your ideas or vote on other peoples' ideas. The ideas are listed by number of votes, with the most popular being first. If you don't have an idea of your own, you can read through the others and vote on the one(s) you like the best (you have up to 20 votes). You can visit the website to view all of the suggestions and even make a few yourself: http://www.betterbuyproject.com.
GSA says of the project, "The entire point of this exercise is to test out how we can use collaboration and social media to make the federal acquisition process more efficient and effective."
Winvale continues to be an active voice and contribute feedback, and we encourage every contractor to do the same. Some suggestions have received hundreds of votes while others have not. An example of one suggestion for the Pre-Solicitation Phase of procurement is, "Use Twitter to update procurement status." Once a suggestion gets enough votes and seems to be a feasible idea, it is launched in the Better Buy Pilot Wiki: https://betterbuy.fas.gsa.gov/index.php/Main_Page. Currently the GSA FEDSIM has begun to act on the ideas that were submitted by launching two acquisitions with the new Better Buy Pilot Wiki.
About Kevin Lancaster
Kevin Lancaster leads Winvale's corporate growth strategies in both the commercial and government markets. He develops and drives solutions to meet Winvale's business goals while enabling an operating model to help staff identify and respond to emerging trends that affect both Winvale and the clients it serves. He is integrally involved in all aspects of managing the firm's operations and workforce, leading efforts to improve productivity, profitability, and customer satisfaction.