Subscribe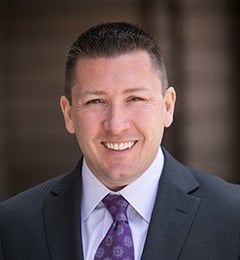 GSA's Mentor-Protege Program
GSA Schedule | Resources and Insight | 2 Min Read
GSA's Mentor- Protégé Program was introduced in 2009 and is designed to help small businesses get their foot in the door of the federal marketplace. The program encourages large business prime contractors to assist small businesses including disadvantaged, women-owned, historically underutilized business zoned, veteran-owned, and service-disabled veteran-owned small businesses. In so doing, GSA promotes the business development of small businesses and enhances their capability to compete more successfully for federal government contracts and gain access to economic opportunities. The program is intended to foster the establishment of long-term relationships between small businesses and GSA prime contractors and increase the overall number of small businesses that receive GSA prime contract and subcontract awards.
How the Mentor-Protégé Program Works
Under the Mentor-Protégé Program, eligible small businesses can act as suppliers, or provide services or subcontractors for any prime contractor with an approved subcontracting plan negotiated with GSA. The small business and mentor draft an agreement. The agreement must contain:
(a) Names, addresses, and telephone numbers of both mentor and protégé firms and the name, telephone number, and position title of the person who will oversee the agreement in both firms.
(b) An eligibility statement from the protégé stating that it is a small business, its primary NAICS code and, when applicable, the type of small business.
(c) A description of the type of development assistance that will be provided by the mentor firm to the protégé firm.
(d) Milestones for providing the identified developmental assistance.
(e) Factors to assess the protégé firm's developmental progress under the program.
(f) The anticipated dollar value and type of subcontracts that may be awarded to the protégé firm consistent with the extent and nature of mentor firm's business, and of mentor firm's business, and the period of time over which it may be awarded.
(g) Program participation term, which states the period of time over which the development assistance will be performed.
(h) Mentor termination procedures, which describe the procedures applicable to the mentor firm when notifying the protégé firm, in writing and at least 30 days in advance, of the mentor firm's intent to voluntarily withdraw its participation in the program, or to terminate the agreement.
(i) Plan for accomplishing contract work should the Mentor-Protégé agreement be terminated or a party excluded under 519.7014(b). The mentor's prime contract with GSA continues even if the Mentor-Protégé agreement or the Mentor-Protégé Program is discontinued.
(j) The protégé must agree to provide input into the mentor firm's semiannual reports (see 519.7015). The protégé must submit a ''Lessons Learned'' evaluation along with the mentor firm at the conclusion of the Mentor-Protégé agreement.
(k) Other terms and conditions as specified by the Mentor-Protégé manager on a case-by-case basis.
Who Is Eligible to Participate in the Mentor-Protégé Program?
To be eligible for selection as a mentor, a firm must be a large business prime contractor that is currently performing under an approved subcontracting plan as required by FAR 19.7 (small businesses are exempted), or a small business prime contractor that can provide developmental assistance to enhance the capabilities of protégés to perform as contractors, subcontractors, and suppliers.
To be eligible for selection as a protégé, a firm must be a small business, small disadvantaged business, women-owned small business, HUBZone small business, veteran-owned small business, or service-disabled veteran-owned small business that meets the definition of a small business concern outlined at FAR 19.001, based on their primary North American Industry Classification System (NAICS) code.
The Application Process
A signed Mentor-Protégé Program application must be submitted to the Office of Small Business Utilization (OSBU) for approval, which can be found here: http://www.gsa.gov/graphics/staffoffices/GSA3695-MentorProtegeApplication.pdf
Submit your application via e-mail to mentorprotege@gsa.gov.
About Kevin Lancaster
Kevin Lancaster leads Winvale's corporate growth strategies in both the commercial and government markets. He develops and drives solutions to meet Winvale's business goals while enabling an operating model to help staff identify and respond to emerging trends that affect both Winvale and the clients it serves. He is integrally involved in all aspects of managing the firm's operations and workforce, leading efforts to improve productivity, profitability, and customer satisfaction.