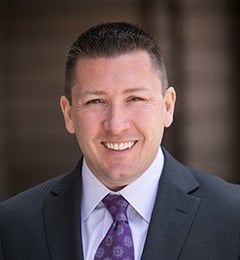 Everything You Need to Know About the HCaTS Contract Vehicle
GSA Schedule | 2 Min Read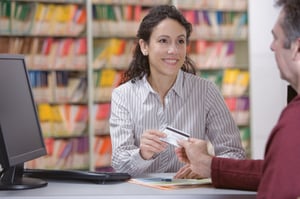 109 vendors have been awarded $11.5 billion Human Capital and Training Solutions (HCaTS) contract by GSA in collaboration with the Office of Personnel Management (OPM). This joint venture will utilize both organizations' industry strengths through a singular procurement channel.GSA will be responsible for contract administration, while OPM will be tasked with respective program management. This delegation will allow OPM to provide industry leading human capital solutions to federal agencies, while simultaneously utilizing GSA's contract vehicle expertise to do so.
Why HCaTS is a Necessary Solution
The HCaTS initiative was implemented to support the government's "buy-as-one" movement, to optimize spending on human capital and supplementary training. Over the past few years, The Office of Management and Budget (OMB) has reported a $50 billion-plus reduction in Federal contracting costs, despite high levels of market competition and service provision.
However, contractors have continuously reportedproblems such as contract duplication, arduous Government-unique requirements, and minimal collective price sharing. The GSA has sought out to address these complications with their category management approach, which is designed to minimize costs for both contractors and purchasing agencies.
GSA and OPM were tasked with overseeing the execution of this category management approach through the new HCaTS initiative. Two RFPs were subsequently drafted and released by OPM, through GSA to seek out prospective contractors. The HCaTS proposal included two unique multiple award, indefinite-delivery, indefinite-quantity (MA-IDIQ), task order contracts: HCaTS Unrestricted and HCaTS Small Business (SB).
72 unrestricted contracts were presented to well-established human capital service providers that have the proven capability to meet the government's needs. The remaining 37 contracts were designated to small businesses' to provide innovative expertise in management training. The HCaTS Unrestricted contract vehicle also aims to promote small business participation with predetermined subcontracting goals and incentives.
Concentrations and Benefits
Both the HCaTs Unrestricted and the HCaTS SB possess the same scope for government-wide use towards human capital management and training services. HCaTS will provide personalized training and development, human capital strategy, and organizational improvement services to all federal agencies. HCaTS contract vehicles intend to cover three Key Service Areas (KSA):
Customized Training and Development Services
Customized Human Capital Strategy Services
Customized Organizational Performance Improvement
These highly focused contracts will provide federal agencies with reliable means of obtaining best value services to meet their human capital and training service requirements. These requirements will allow agencies to improve human capital efficiency in accordance with OPM governing doctrines and Human Capital Assessment and Accountability Framework (HCAAF).
HCaTS allows for a 10.5 year-long plan to meet these complex program requirements, with an aforementioned program ceiling of $11.5 billion. These program components will promote market competition amongst awarded firms, with the flexibility to reassess their services approach at regular five year intervals. With these various market stipulations, contracted companies will be able to maximize their return on investment through the HCaTS program.
If you're interested in acquiring HCaTS contracting or inquiring to see if you qualify for this specific contract vehicle, contact one of Winvale's experts today.
.
About Kevin Lancaster
Kevin Lancaster leads Winvale's corporate growth strategies in both the commercial and government markets. He develops and drives solutions to meet Winvale's business goals while enabling an operating model to help staff identify and respond to emerging trends that affect both Winvale and the clients it serves. He is integrally involved in all aspects of managing the firm's operations and workforce, leading efforts to improve productivity, profitability, and customer satisfaction.