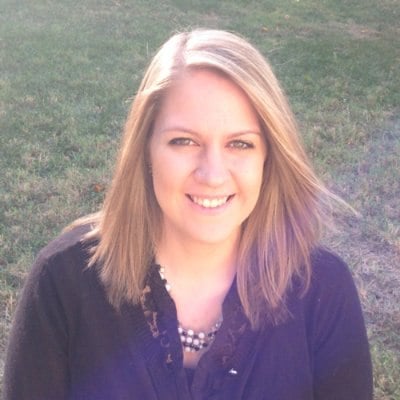 Highlights of GSA's New Professional Services Schedule (PSS)
Professional Services Schedule | PSS | Contracts | 3 Min Read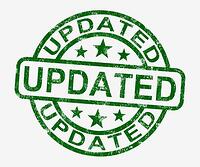 The time has finally come for the release of GSA's Professional Services Schedule (PSS). We have been following the news closely on this new consolidated contract combining eight current GSA Solicitations into one.
As of October 1, 2015, all contractors currently awarded under any of the eight following GSA Schedules will become Professional Services Schedule contractors.
Advertising and Marketing Solutions (AIMS-541)
Mission Oriented Business Objectives (MOBIS-874)
Environmental Solutions (899)
Financial and Business Solutions (FABS-520)
Language Services (738 II)
Logistics Worldwide (LOGWORLD-874 V)
Professional Engineering Services (PES-871)
Consolidated Schedule (00Corp)
In actuality, the PSS is a refresh to the consolidated schedule with some updates to the SINs offered on this solicitation and the scope of some of the SINs. All vendors who are interested in becoming a GSA contractor offering any of the services mentioned above, should respond to the PSS solicitation now available on FedBizOpps.


For Those Who Currently Hold a GSA Schedule
Current GSA contractors whose single GSA Schedule migrated to the PSS should have received a notification last week stating that your contract has been unilaterally modified. If you view your company's GSA eLibrary page you will see that your contract number, SINs, contract end date and pricelist has not changed. What has changed is your ability to now add services that were previously offered under other GSA Schedules.
Historical Financial and Business Solutions (FABS) contractors can now submit a modification to their GSA Schedule to add Mission Oriented Business Integrated Services (MOBIS) or Advertising and Integrated Marketing Services (AIMS) services. Those contractors interested in submitting this type of modification should read the Modification Instructions before submitting anything to GSA eMod.
GSA contractors with two or more GSA Schedules migrated to one consolidated schedule under PSS should have already completed this migration process. You should have a new GSA Schedule number beginning in GS-00F-XXXX. You will use this GSA Schedule number moving forward.
During the transition process you may have some orders under both your old GSA Schedule number and some orders under your new GSA Schedule numbers. It is important to remember that you report the sales and pay the IFF based on the contract number that the order was placed under, as the money follows the contract. For contractors who have two or more schedules impacted that did not migrate into one consolidated schedule, contact GSA immediately because this will cause issues with accessing eBuy and extending your contracts.
One important change from the Consolidated Schedule to the Professional Services Schedule is the designation of complimentary SINs. The following SINs can be added to a PSS GSA Schedule, but the services must be used in combination with services covered under the scope of another PSS SIN.
C132-51
C595-21
C871-202
C871-207
C871-208
C871-211
GSA contractors who previously held a consolidated schedule and offered these SINs as a standalone will need to pursue the schedule that these SINs are being borrowed from - either GSA Schedule 70-IT, GSA Schedule 738 X-HR, or GSA Schedule 03FAC-Facilities. A contract relocation process has been set up with these other schedule programs in order to help these affected contractors acquire the other GSA Schedule they will need to offer the services stand alone. More information about the contract relocation process can be found on GSA's Professional Services Schedule page.


For Those Interested in Being a GSA Schedule Holder
For vendors interested in getting a GSA PSS or have an offer pending, there have been minimal changes to the requirements to prepare an offer. In the PSS solicitation issued October 1st, GSA notes that new offers could take 12 months or longer to be reviewed due to this transition. In a webinar the GSA hosted last month, they also mentioned that they are onboarding new contracting officers to try to minimize the review times.
All vendors, whether current contract holders or not, should continue to monitor the latest information on the PSS transition because this is a continually evolving process. The GSA has already mentioned further updates that will be made to the Ancillary Services and Introduction of New Services SINs, so it is important to keep checking back to monitor these changes.


About Hannah Patrick
Hannah Patrick currently serves as an Engagement Manager with Winvale. She works in the Contracting Consulting department specializing in contract compliance, developing winning proposals for the GSA Multiple Award Schedule program, contract maintenance and contract strategy to achieve organizational objectives. Hannah previously supported Winvale's Research Department as an Analyst where she worked with companies interested in creating or building a presence in the federal marketplace