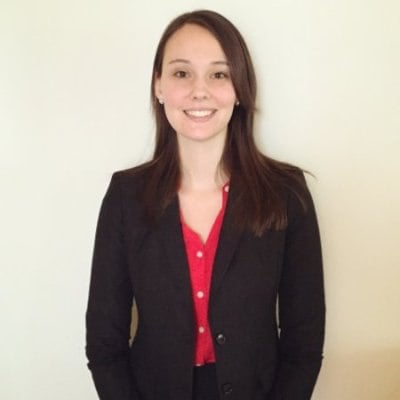 How Much Time Should Your Organization Dedicate to Research?
Government | Resources and Insight | Contracts | 3 Min Read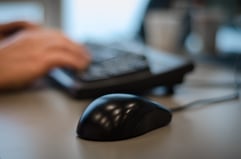 Government contractors are painfully aware of the amount of time it takes to search for opportunities that are a good fit for their business. However, while research is an acknowledged key to success, rarely do contractors dedicate enough time for it. Why is this? Probably because knowing how much time to spend with each resource is a mystery to most.
One hour may seem sufficient to one company, while another thinks that eight hours is the absolute minimum. Every business will have to make their own decisions on how much time to spend on government databases and sites, but there is definitely a baseline for the minimum amount of time a dedicated government contractor should be committing towards government research.
Breaking Down the Baseline
Let's begin with the average 40 hour work week and assume that we are referencing one employee as an example. Out of those 40 hours we suggest that 10 per week be spent on research and redistributed throughout the month as needed. There is no doubt that this sounds like a lot, but consider the breakdown of these hours from a daily, weekly and periodic viewpoint.
DAILY: Opportunity Searching
One hour per day
Federal Business Opportunities (FBO)
GSA eBUY
Two of the most important types of research should be completed daily, with FBO and GSA eBUY. FBO is free to use and by setting up an account, a government contractor can have emailed to them a series of saved searches to themselves daily for review. These opportunities will need to be researched in further detail to see if they will be a good fit for your business, but are a good place to start. Daily searches can also be performed with FBO's quick search or advanced search options to review any opportunities that may not have been saved.
A similar search can be performed on GSA eBUY. However, this option is only available to current GSA Schedule contract holders and will solely reflect the SINS currently approved for the company by GSA.
Weekly: Long-Term Pipeline and Research
Two hours per week
Federal Procurement Data System (FPDS)
Office of Small & Disadvantaged Business Utilizations (OSDBU)
FPDS should be used to research expiring contracts in order for a company to develop a long-term opportunity pipeline, as well as to research competitors and potential partnering or teaming companies. Staying up to date on awarded contacts will help keep your business in the loop for both your service offerings and what your competitors have been up to.
The OSDBU offices are designed, as their name suggests, to help small businesses. Reviewing agency OSDBU offices websites weekly for new events or educational opportunities will help make sure your business is able to network in the community and meet with potential government buyers.
Periodic: Ongoing Research
Five hours per month
Schedule Sales Query (SSQ)
Agency budgets, strategic plans & procurement forecasts
SSQ allows contractors to easily access sales information reported by Federal Supply Schedule Contractors. We recommend looking at reports 2, 3 and 11 for information on historical spending per year, per quarter, and for the top contractors working under specific SINs.
Agency budgets, strategic plans and procurement forecasts should be reviewed annually for information that could help you market your services to potential buyers. Look for budgetary information describing initiatives for the upcoming year to be spent on service offerings. This type of information will allow you to approach an agency with specific examples of how you can help them in the upcoming year.
Set Aside the Time
When it comes to research, the important thing to remember is to not boil the ocean. Pick a few agencies that your company wants to target and stick to specific searches - like procurement forecasts - with those agencies. At the end of the day you need to formulate a strategy for researching, and while these hours are simply estimates, putting aside time every day for research will lead to higher sales and a stronger government contracting business.