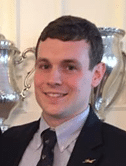 Interview with Brian Miller at GSA's Office of the Inspector General
Resources and Insight | 1 Min Read
In a recent interview with the General Services Administration (GSA) Inspector General (IG), Brian Miller, several questions in regards to the subject of voluntary disclosures leading to suspension or debarment were asked.
One of Miller's answers came as something unexpected as a GSA IG. Miller emphasized that the IG does not refer GSA contractors who make disclosures for debarment. He values the relationship that GSA has with contractors and feels that there is no reason to refer suspension or debarment to a company, who comes in and discloses their conduct. This is because he believes that, "they're doing the right thing in coming in to us." It seems that if you act in good faith as a government contractor and disclose to the GSA OIG your conduct, you will remain, as Miller States a "partner" with the Federal Government.
Winvale has worked with several clients recently on assisting with them with voluntary disclosures. In addition, our team agrees with Miller's encouragement in contractors coming forth with credible evidence for disclosure. With this being said, Miller outlined four best practices that he would like to see in coming to GSA OIG:
"First, for contractors to provide timely, thoroughly documented factual information with the initial disclosure, this would include any updated information."
"Second, would include a description of the conduct that occurred, an explanation of the date range, discovery of the conduct and its consequences, and documentation of the remedial action taken and how it would be owed to the government."
"Third, is identify the relevant issues and witnesses."
"…four would be to keep the OIG informed of the process of an internal audit at all times."
Miller states, "We view the act of making a disclosure as an indication that the company is presently responsible to do business with the federal government." It is a good practice to voluntarily disclose to the GSA OIG and as Miller's interview proves, ultimately it can only help and not hurt you as a GSA contractor. As a company, Winvale has seen a recent increase of voluntary disclosures and if you feel like you have credible evidence, please do not hesitate to seek help in disclosing this properly.
About David Baldino
A Lead Consultant at Winvale, David Baldino focuses on supporting large and small organizations in their efforts to successfully market to the Federal and State Governments. Advising customers on best practices for contractor and contract compliance in direct relation to the Federal Acquisition Regulations and the NASPO ValuePoint Cooperative Purchasing Program, David has allowed companies to focus on performance within these contract vehicles, and enable continuous growth. He has also worked with other cooperative purchasing contract vehicles including Texas DIR, the National Cooperative Purchasing Alliance (NCPA), and The Cooperative Purchasing Network (TCPN). David is a graduate of George Mason University and has attended both Georgetown University and the University of Oxford, where his studies consisted of History and Law.