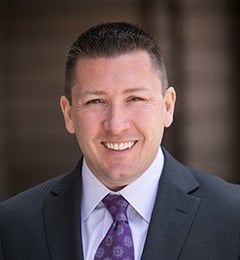 Is Past Project Experience Getting Your Offer Rejected?
Government | Professional Services Schedule | PSS | Past Project | Contracts | 2 Min Read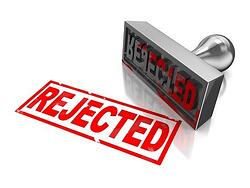 Due to recent contract migrations, there has been a noticeable increase in rejected new offers – in particular for the Professional Services Schedule (PSS). In an attempt to keep up with an overwhelming workload, GSA contracting officers have developed a more standardized Schedule acquisition process. In turn, vendors without "perfect" Schedule PSS proposals are being rejected and are made to fall back in line for yet another 12 months before their evaluation process begins.

Why Are These Offers Being Rejected?
One of the main reasons an offer is rejected is due to inadequate past project experience reported on the technical portion of a proposal. There are a number of things to keep in mind to make sure your past project experience is complete. Besides reading the solicitation in depth, additional tips include:
Project scope and SIN selection – Make sure that your projects are accurately reflecting the description of the SIN(s) you are pursuing. For some vendors, the different SINs may be overlapping. Perhaps you are doing consultancy work for IT companies, which could potentially fall under both SIN 874-1 and SIN 132-51.

Your contracting officer (CO) will determine, based on your description and Statement of Work (SOW), whether or not you picked the wrong SIN. Picking the wrong SIN, in the eyes of your CO, could result in an entire offer rejection.
Project age – Projects must be completed within two years of offer submission; or, if a project is ongoing, at least a base year must be completed. If a past project is older than two years from submission date, or ongoing but without a completed base year, you need to find another project to report.

Keep in mind that it's better to use a completed project that only lasted a couple of weeks, than an ongoing project in its 11th month.
SOWs – SOWs must be included in your proposal (unless you are pursuing Schedule 70) and should contain project deliverables that clearly outline the scope of work, which should correspond with your project descriptions. It is imperative that the SOW/contract be countersigned by your client. Failure to submit a signed SOW/contract may call the entire project into questioning.
Conflicting Information – If rates outlined on the contract and/or SOW are lower than the rates you've outlined in your pricing proposal, you will need to explain why. If the contract and/or SOW outlines a DUNS number and your company has multiple DUNS numbers, make sure the DUNS number used on your project and your offer match. If your project outlines a business name that does not fully match up to your legal business name, the government may not attribute the project to your company. If you recently changed your company's legal business name it must be highlighted and noted in your proposal. Make sure the information you are presenting to the federal government is accurate and consistent with your entire proposal.
Past project experience is just a small part of your entire offer, but is nonetheless crucial since it is the only way GSA can determine that you have what it takes to deliver services under the SINs you are pursuing to the federal government. In the federal contracting world, adhering to even the smallest details can make a big difference in your proposals!


About Kevin Lancaster
Kevin Lancaster leads Winvale's corporate growth strategies in both the commercial and government markets. He develops and drives solutions to meet Winvale's business goals while enabling an operating model to help staff identify and respond to emerging trends that affect both Winvale and the clients it serves. He is integrally involved in all aspects of managing the firm's operations and workforce, leading efforts to improve productivity, profitability, and customer satisfaction.