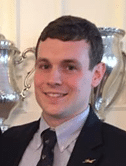 Large State and Local Procurement Vehicles
Government | Procurement Vehicles | 2 Min Read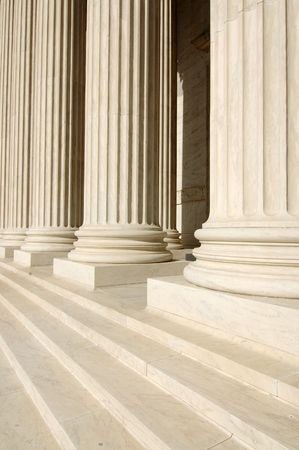 While state and local governments are allowed to purchase services and products off the GSA Schedule Contract, often times, they have their other contracting vehicles and purchasing cooperatives they prefer to utilize. It is important to understand some of the different types of contract vehicles out there for state and local governments to procure from. Here are a few examples.
Government Purchasing Cooperatives
Government purchasing cooperatives are agreements between the states to aggregate demand in order to reduce their pricing from vendors. By seeking greater volume-based price discounts for quantity one purchases, purchasing power can be leveraged by multiple states and their political subdivisions. Major cooperatives include:
1. NASPO ValuePoint – Formerly known as WSCA-NASPO, NASPO ValuePoint was created in 1993 with a group of 15 states the conducted cooperative purchasing. Today it is a national focused cooperative that aggregates the demand of all 50 states. These contracts are competitively procured under the direction of a Lead state.
2. National Cooperative Purchasing Alliance (NCPA) – Over 90,000 agencies nationwide within the public and nonprofit sectors are eligible to use NCPA's contracts. These include schools, higher education, cities, counties, local government, state agencies, healthcare organizations, churches and nonprofit corporations.
3. Office of General Services (OGS) Procurement Services – The State of New York has its own purchasing cooperative for all the agencies within its state. Competitively awarded, these contracts offer commodities, services and technology, and construction opportunities. While any company can bid to get onto this contract, preference is given to New York based companies.
Government
-Wide Acquisition Contracts
Some of the larger states manage their own government-wide acquisition contracts (GWACs). A GWAC is a contract between a commercial IT service or product vendor and the U.S. government that consolidates the procurement of IT solutions across multiple federal agencies. These are pre-competed multiple-award, indefinite delivery, indefinite quantity contracts. Major states that have statewide GWACs include:
1. Texas Department of Information Resources (DIR) – The State of Texas manages this GWAC for Texas state, county or local government offices, and public education entities of all sizes. Eligible customers can buy IT products and services at aggressive discounts without the need for a lengthy procurement process. All Texas State agencies are required to use these agreements.
2. California Multiple Award Schedules (CMAS) – CMAS offers a wide variety of commodities, non-IT services and information technology products and services at prices which have been assessed to be fair, reasonable and competitive. Suppliers may apply for a CMAS contract at any time, but it is important to note that you must have GSA schedule to apply.
Take the time to get to know your prospect and what contracting vehicles they are most likely to use to procure your goods and services. Get situated on these contract vehicles ahead of time to save yourself the headache that comes with scrambling to get on these vehicles at the last minute.

About David Baldino
A Lead Consultant at Winvale, David Baldino focuses on supporting large and small organizations in their efforts to successfully market to the Federal and State Governments. Advising customers on best practices for contractor and contract compliance in direct relation to the Federal Acquisition Regulations and the NASPO ValuePoint Cooperative Purchasing Program, David has allowed companies to focus on performance within these contract vehicles, and enable continuous growth. He has also worked with other cooperative purchasing contract vehicles including Texas DIR, the National Cooperative Purchasing Alliance (NCPA), and The Cooperative Purchasing Network (TCPN). David is a graduate of George Mason University and has attended both Georgetown University and the University of Oxford, where his studies consisted of History and Law.