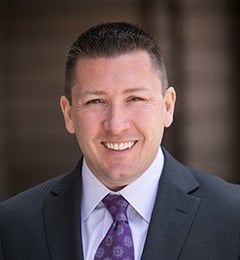 Major Small Business Government Contract Vehicles
Contracts | 2 Min Read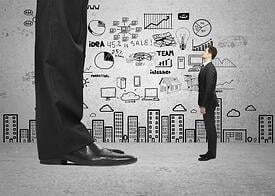 Getting onto major government contract vehicles is a huge milestone for small businesses. Whether you are a prime contractor or a sub, these contract vehicles, when positioned correctly, could bring in steady revenue and solid past performance.
Every small business should also be aware of the major contract vehicles that have been set aside for small businesses. These competitive contracts are geared towards fulfilling the agencies small business goals. If marketed correctly, awardees of these contracts could graduate from small business to large business during the course of the period of performance.
Below are four major contracts that all small businesses should be aware through 2015.
Alliant 2 Small Business
The second generation of the GSA's premier small business set-aside is due later in 2015. With a $15 billion ceiling, it offers flexible access to customized IT solutions. This five year base with one five year option has been utilized by Department of Energy, Department of Defense and the Department of Navy. In 2009, 49 small businesses were awarded a contract with Alliant.
8(a) STARS II
GSA is planning to release the RFP for this $10 billion program in spring of 2015. STARS II, which stands for Streamlined Technology Acquisition Resources for Services, is a five year base with one five year option contract aimed at strengthening opportunities for 8(a) small businesses. The nearly 600 awardees of this contract works with agencies on four functional areas to meet mission requirement:
Custom Computer Programming Services
Computer Systems Design Services
Computer Facilities Management Services
Other Computer Related Services
HITTSS
The HITSS program was released in 2006 by the Department of State (DoS). The program was designed for facilities in the United States (CONUS) and abroad (OCONUS) to purchase general IT Services from small businesses. With a focus aimed to maximize small subcontracting goals, the Department of State has limited HITTSS II as a set aside for small businesses with a potential contract value of up to $700 million.
HITTSS Tracks:
Track 1: 8(a) – NAICS Code 541519
Track 2: HubZone, SDVOSB, & EDWOSB – NAICS Code 541519
Track 3: SB – NAICS Code 517110
Seaport-e
The SeaPort-e indefinite-delivery, indefinite-quantity (IDIQ) has generated more than $19 billion since 2011, with over $4 billion being attributed in government fiscal year 2014. The Navy Systems Commands [NAVSEA, NAVAIR, SPAWAR, NAVFAC, and NAVSUP], the Office of Naval Research, Military Sealift Command, and the United States Marine Corps compete their service requirements amongst SeaPort-e IDIQ multiple award contract holders. All task orders are competitively solicited, awarded, and managed using the SeaPort-e online portal; and since over 80% of its contract-holders are small businesses, SeaPort-e provides opportunities revenue generating job growth and enhancing small business participation.
Summary
It is important for small business government contractors to understand all the different contracting vehicles the federal government utilizes to conduct business. While having a GSA schedule is a great starter contract vehicle, companies looking to step-up there federal contracting practice should strongly consider adding additional contracting vehicles to their contract portfolio.
About Kevin Lancaster
Kevin Lancaster leads Winvale's corporate growth strategies in both the commercial and government markets. He develops and drives solutions to meet Winvale's business goals while enabling an operating model to help staff identify and respond to emerging trends that affect both Winvale and the clients it serves. He is integrally involved in all aspects of managing the firm's operations and workforce, leading efforts to improve productivity, profitability, and customer satisfaction.