Subscribe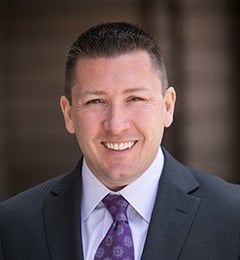 Mobile Device Lock Down
Technology | Resources and Insight | 1 Min Read
Efficacious mobile device management is important in most fields, but when you are out on the enemy lines and need to communicate with your fellow law enforcement officer for back-up or need to shield top-secret information from falling into the hands of the enemy it is absolutely vital. This is why the Defense Advanced Research Projects Agency (DARPA) has awarded Invicea, a cyber-security firm, with a multi-year $21.4 million contract to heighten the security apparatuses on Google's Android operating system, announced on June 25th. This contract is an extension of the "Mobile Armour" project, which is striving to attain topnotch security structures on all smartphones used by the army.
Invicea is currently experimenting with over 3,000 Android phones and tablets in Afghanistan. The exact modifications that are going to be made are not clear yet, but Anup Ghosh, the founder and CEO of Invicea and former DARPA program manager, told SecurityWeek that they will team up with other firms and universities to put encryption, application control and similar enhancements into Mobile Armour. They stated that their goals are to isolate hazardous apps and to develop a system that can detect and diminish cyber-attacks from these apps.
"The investment by DARPA and the U.S. Army in the Mobile Armour project demonstrates the critical need for secure mobility." Ghosh, said in a statement. With the drastically high amount of Android malware that is now present DARPA is being especially wise, one study stated around a 3,000 percent increase in 2011.
This ergo means that all government agencies, not solely law enforcement, need to have their wits about them when it comes to mobile device management. Because while it is undeniably crucial for devices to be secure, if you value your information, it would be prudent to invest in systems that secure you against the vast and rising number of people trying to steal it.
About Kevin Lancaster
Kevin Lancaster leads Winvale's corporate growth strategies in both the commercial and government markets. He develops and drives solutions to meet Winvale's business goals while enabling an operating model to help staff identify and respond to emerging trends that affect both Winvale and the clients it serves. He is integrally involved in all aspects of managing the firm's operations and workforce, leading efforts to improve productivity, profitability, and customer satisfaction.