Subscribe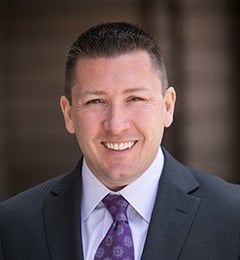 New NYC Surveillance Systems See it All
Technology | Resources and Insight | 0 Min Read
Recently, the New York Police Department and Microsoft teamed up to develop an all-seeing surveillance system to be implemented downtown. This offers to potentially bring in an incredible amount of revenue, as New York City stands to make 30% of all revenue that Microsoft will make from this "Domain Awareness System." As stated by Mayor Michael Bloomberg, this technology "will fund more new crime-prevention and counter-terrorism programs."
When this surveillance system is put into effect, the NYPD will have a lot of power, that some may argue, dwells into peoples' right to privacy. With the recent allegations of the NYPD probing terrorist activities beyond their jurisdiction in Rutgers University, Yale University, University of Pennsylvania, and many others in the Northeast, this new technology has to raise eyebrows for the general public. People have to be concerned with how the NYPD will utilize this new technology, and whether or not they will use it for justice or another violation of citizens' civil rights.
The new Domain Awareness System has an incredible upside to combating criminal activity and raising money for the city. It can prevent many crimes before they even happen. If this technology is able to successfully spread nationwide, it will deem great rewards for the city of New York and Microsoft. However, if there are multiple occasions where police departments abuse this system, it will simply further views of a corrupt justice system. The upside to this technology is tremendous, but the risk is just as great.
About Kevin Lancaster
Kevin Lancaster leads Winvale's corporate growth strategies in both the commercial and government markets. He develops and drives solutions to meet Winvale's business goals while enabling an operating model to help staff identify and respond to emerging trends that affect both Winvale and the clients it serves. He is integrally involved in all aspects of managing the firm's operations and workforce, leading efforts to improve productivity, profitability, and customer satisfaction.