Subscribe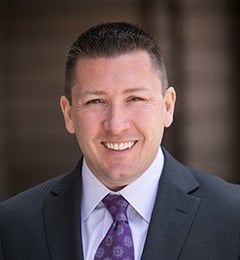 OIG Puts out the Verdict on the General Service Administration
GSA Schedule | Resources and Insight | 1 Min Read
Claims are now being made that millions of dollars in savings opportunities are open to the General Service Administration (GSA) by The Office of Inspector General (OIG). In their Semiannual Report to the Congress, released May 31, they stated there are multitude of ways in which money could be recovered by the GSA in focus areas such as acquisition programs, civil recoveries, and criminal investigations.
Twenty six contracts were reviewed in this period which resulted in $7 billion in sales and $5.1 billion of those sales came from five Multiple Award Schedule (MAS) contracts. This has led auditors to suggest that it would be wise to allocate $222 million in funds elsewhere. Separately, there were multiple cases of savings made by civil recoveries and criminal investigations. The report states that the primary recovery of the period being the $199.5 million payment by Oracle Corporation to settle allegations made that it failed to disclose software products' pricing policies to federal judgment agencies.
Additionally, OIG stated ways in which the GSA can improve their processes in financial reporting, personnel and facility care, Recovery Act projects, and more. This report overall gives a thorough assessment of the methodology of the GSA and gives various options for improvement even when the GSA is in compliance with the laws.
With audits and critiques this evaluation is ever too clear that GSA will be tightening the reins on their contracts; meaning it's necessary for all companies contracting with them to have a sharp eye on all aspects of their individual contracts.
About Kevin Lancaster
Kevin Lancaster leads Winvale's corporate growth strategies in both the commercial and government markets. He develops and drives solutions to meet Winvale's business goals while enabling an operating model to help staff identify and respond to emerging trends that affect both Winvale and the clients it serves. He is integrally involved in all aspects of managing the firm's operations and workforce, leading efforts to improve productivity, profitability, and customer satisfaction.