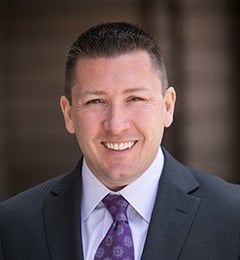 One Sequestration, Many Proposed Solutions
Resources and Insight | 1 Min Read
Sequestration is set to take effect on March 1st, however both parties have announced they will be introducing bills on February 25th or 26th to replace it at least for the next year. The Democrats bill, entitled the American Family Economic Protection Act, proposes $120 billion in savings, divided evenly between cuts in spending and increases in revenue. The bill would replace the cuts that could take effect under sequestration, but only until the end of December 2013. The proposed bill includes $27.5 billion in cuts to defense spending, which would take effect in 2014 after the drawdown in Afghanistan, as well as possible cuts in agricultural subsidies. The increased revenue would come from three areas: Firstly, from a provision raising taxes to 30 percent on incomes between $1 and $2 million, the so-called "Buffet Rule," a provision previously blocked by Republicans; secondly, revenue would be raised by eliminating tax deductions for businesses who relocate their facilities overseas. Finally, the increased revenue would come from a provision closing the tar sands loophole (the loop hole that allows companies to escape the eight-cent-per-barrel tax on oil, which isn't currently levied on oil produced from tar sands). No details have come out yet on what the Republican plan will entail, although several Republican lawmakers have expressed willingness to increase tax revenue.
About Kevin Lancaster
Kevin Lancaster leads Winvale's corporate growth strategies in both the commercial and government markets. He develops and drives solutions to meet Winvale's business goals while enabling an operating model to help staff identify and respond to emerging trends that affect both Winvale and the clients it serves. He is integrally involved in all aspects of managing the firm's operations and workforce, leading efforts to improve productivity, profitability, and customer satisfaction.