Preparing for a Contractor Assistance Visit
GSA Schedule | 1 Min Read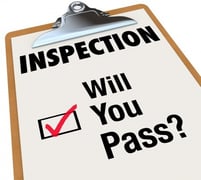 Contractor Assistance Visits (CAVs) are in-person or virtual meetings between GSA's Industrial Operations Analysts (IOAs) and GSA contractors that are meant to assess processes and systems that your firm has in place. They are used to ensure your firm is aware of and in compliance with various clauses, terms, and conditions of your firm's GSA Multiple Award Schedule (MAS) contract.
Changes to CAVs
GSA has announced two main changes to their CAVs. The first is the removal of the contractor report card. The second is for GSA schedule holders with GSA Schedule sales above $150,000, now the CAV will be more frequent; once a year instead of 2 times per 5 years term.
Typically, the GSA IOA will reach out to you a couple of weeks prior to the planned visit to schedule a date and time. You will need to set aside at least 4 hours for the meeting and make sure to have key employees participating that can answer GSA questions, from quoting to accounting, available for support.
Preparing for CAVs
You will typically be asked to supply the following documents prior the call;
Original/base order documents (purchase order, contract, etc.)
GSA (MAS) Contract, including the SF1449 award documentation and detail of your Basis of Award customer discount relationship.
Past and current versions of the MAS contract pricelist and all Pricelist Modifications.
GSA MAS Contractor Teaming Arrangements (CTA) agreements, if any.
Blanket Purchase Agreements (BPAs) against the firm's GSA MAS contract, if any.
Sales Report in an Excel spreadsheet detailing your company's sales during a specified time period. The purpose of the sales report is to assist in determining whether any GSA orders have been awarded to your company and if so, to verify that they have been accurately tracked and reported. Using the sales data, a sample of orders will be selected and submitted to you with a request to provide additional documentation (Purchase/Task Orders, Quotes, and Invoices).
Documentation showing Country of Manufacture/Origin for all GSA MAS contract products (addressing Trade Agreements Act compliance).
Agreements with GSA MAS approved dealers/resellers under your firm's GSA MAS contract.
Documentation to substantiate any claimed environmental attributes for products on your firm's GSA MAS contract.
CAV Is Not an Audit, but You Must Be Prepared
GSA will highlight that the CAV is not an audit, nor is it intended to be a comprehensive review of your firm's past and current compliance with any of the terms and conditions associated with the contract. The CAV is a "snapshot" of your firm's ability to meet selected terms and conditions of the contract at the time of the CAV. True audits on the other hand are deep dives into your practice lasting multiple days and are done by GSA Office of Inspector General (OIG).
About Carina Linder
Carina Linder is an Engagement Manager with more than five years of experience in GSA contract proposal writing and contract negotiations. Her expertise is in contract compliance consulting, Federal Acquisition Regulations (FAR) and procurement procedures.