Subscribe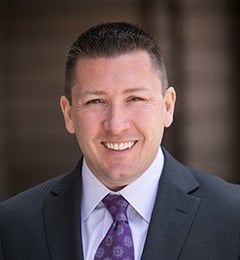 Product Comparisons for GSA Schedule 84 eMod
GSA Schedule | Resources and Insight | 1 Min Read
There's BIG news for GSA Schedule 84 contractors looking to add new products to their pricelist. GSA recently started requiring additional documentation for modifications to add new products or to increase the price of products already on your awarded pricelist. Contractors are now required to submit a listing of comparable products, either listed on GSA Advantage.gov or elsewhere on the internet. The comparisons can be of exact products or of similar products. This competitive documentation will be used by GSA contracting officers to substantiate the commerciality of your product and determine if the price you offer GSA is fair and reasonable.
For some contractors, it may be relatively easy to find products that are comparable to your products. If you are a reseller, there may be other contractors on GSA Advantage that sell the exact same item from the same manufacturer. Or perhaps another company sells the exact same item, but not to GSA. As long as their pricing is listed somewhere on the internet, that should be sufficient for the comparisons.
Things become a bit more complex when there are no exact items in the marketplace. Since many contractors sell unique and specialized products, this may happen quite frequently. In this case, you'll need to look at items that are similar in nature to the products you sell. For similar items, you also need to list any similarities and differences between the items you cite as comparisons and the items you offer to GSA. Since your GSA contracting officer will use these comparisons to assess whether the prices you offer are fair and reasonable, the similarities and differences between your products and comparison products will be important to understand.
If you need help with a market analysis, submitting an eMod, or negotiating with GSA, please let us know!
About Kevin Lancaster
Kevin Lancaster leads Winvale's corporate growth strategies in both the commercial and government markets. He develops and drives solutions to meet Winvale's business goals while enabling an operating model to help staff identify and respond to emerging trends that affect both Winvale and the clients it serves. He is integrally involved in all aspects of managing the firm's operations and workforce, leading efforts to improve productivity, profitability, and customer satisfaction.