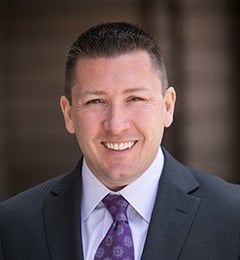 Professional Services Schedule Migration – The Time is Upon Us
GSA Schedule | Professional Services Schedule | PSS | Contracts | 1 Min Read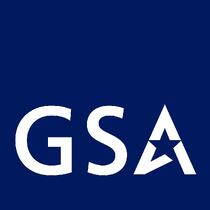 The GSA Multiple Awards Schedule Program's Professional Services Schedule (PSS) Migration, has been somewhat of a distant mirage over the last year. Since January, multiple stories and webinars have been released discussing the upcoming collapse of eight GSA schedule contracts into one.
While some components of the PSS Migration have moved forward, in large part the migration has only resulted in pushing back deadlines. It appears however, that the GSA is finally ready to move forward.
Two Mass Modifications
Last week, GSA informed those who have been awarded a Consolidated Contract (00CORP) that they would be receiving two mass modification notices between now and October 30, 2015. These modifications will be the basis of the PSS transition.
Modification number one is expected to be purely advisory in nature. It will outline the steps needed towards migrating existing single schedules to the Consolidated Contract schedule, while also providing a hard deadline for the release of the second PSS mass modification.
The second mass modification is where the meat of the PSS transition exists. It is through this modification that the awarded Consolidated Contract schedule will be switched over to the PSS. The new schedule will reflect the contract number and performance period of the Consolidated Contract, however the program name will change to reflect the PSS name.
Main Points with the Upcoming Modifications
While every aspect of the transition is an important step, GSA has emphasized two main points with these upcoming modifications:
Both upcoming modifications MUST be accepted under the Consolidated Contract number. Many contractors with an awarded Consolidated Contract still have open, existing single schedule contracts. It is very important that both mass modifications are accepted under the Consolidated Contract otherwise the contractor will have issues completing the PSS transition. To confirm whether your single schedule contracts are still active, visit the GSA ELibrary to view your record.
While the first modification is mainly informational, it is extremely important to carefully read both modifications in their entirety. Detailed instructional information is included in both. Missing even a minor detail will lead to a major delay in the PSS transition, as well as the potential risk of having your Consolidated Contract award negated all together.
Further details and instructions regarding the transition and upcoming modifications will be shared during the PSS Consolidation Monthly Industry Webinar, hosted by GSA on August 19 at 1:00 pm EST.
About Kevin Lancaster
Kevin Lancaster leads Winvale's corporate growth strategies in both the commercial and government markets. He develops and drives solutions to meet Winvale's business goals while enabling an operating model to help staff identify and respond to emerging trends that affect both Winvale and the clients it serves. He is integrally involved in all aspects of managing the firm's operations and workforce, leading efforts to improve productivity, profitability, and customer satisfaction.