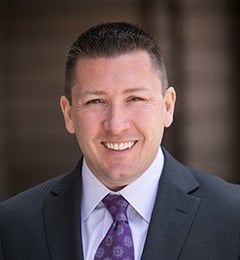 Are You Really a Small Business? Changing Small Business Standards
Government Business Development | Government | Resources and Insight | 1 Min Read
On August 27th, 2013 a new rule will go into effect that states that any contract given to a small business that has misrepresented their size status will suffer a "presumption of loss" of the full amount of that contract. This rule comes in the wake of a report by NASA auditors which found that approximately one third of the woman owned small businesses that were awarded NASA contracts misrepresented their socioeconomic and small business certifications, and were not in-fact woman owned small businesses. With an increase in scrutiny and fiscal consequences, it is important to be fully transparent when representing the size and socioeconomic status of your business.
The guidelines for what constitutes a small business vary based upon industry and take into consideration factors such as annual receipts and number of employees. It is important to research specific small business guidelines for your appropriate industry before self-certifying. In addition to these general size guidelines, the Small Business Administration (SBA) also distinguishes businesses through socioeconomic set aside categories. Some of these distinctions include:
Businesses in the 8(a) business development program: this program is geared towards small businesses owned by socially and economically disadvantaged individuals.
Service Disabled Veteran Owned Small Businesses: a business at least 51% owned by an individual who sustained a service-connected disability as determined by the Department of Veterans Affairs or their respective military branch of service.
Woman Owned Small Business: a business at least 51% owned by a woman.
Before classifying your business, it is vital to be cognizant of the requirements to be eligible for that business designation, and of the consequences for falsifying business size or set aside distinctions. With this new rule to be implemented in August, businesses who falsely classified themselves as small businesses could be subject to investigation and trial under the False Claims Act. If found guilty, the new language in this rule will base false claims damages on the entire value of the contract, and the business will have to repay up to triple that amount. To avoid these fiscal repercussions, it is important to be educated on the small business standards for your industry, and more importantly, to be honest.
If you have any other questions regarding small business standards, contact us for more information!
About Kevin Lancaster
Kevin Lancaster leads Winvale's corporate growth strategies in both the commercial and government markets. He develops and drives solutions to meet Winvale's business goals while enabling an operating model to help staff identify and respond to emerging trends that affect both Winvale and the clients it serves. He is integrally involved in all aspects of managing the firm's operations and workforce, leading efforts to improve productivity, profitability, and customer satisfaction.