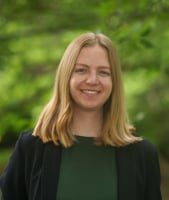 SAM.gov and Beta.SAM.gov Are Now One Website
GSA Schedule | 6 Min Read
The new SAM.gov is here—on May 24, 2021, beta.SAM.gov and SAM.gov merged and became one website. The System for Award Management, or SAM, is now the official site for people who make, receive, and manage federal awards.
Earlier this year, GSA launched a new design for beta.SAM, which was planned to ease contractors into the new SAM.gov interface. There were several changes to the look and feel of the site, but the functionality remained the same. Now, both the design and the functionality has changed.
Although this is a big change, and it can take some time to get used to navigating the new site, this is yet another milestone in GSA's plan to modernize and streamline the procurement process. Let's take a look at the new SAM.gov and how it affects GSA contractors.
What Has Changed in SAM.gov?
The former SAM.gov was a registration system. Contractors could register their companies to do business with the government or renew their registration, search for entity registrations, or find exclusion records. None of that has changed, but now, the site has several new functionalities carried over from beta.SAM.
A list of the functionalities you'll be able to use in SAM.gov include:
Contract opportunities (formerly FBO.gov)
Contract Data Reports (from fdps.gov)
Wage Determinations (formerly wdol.gov)
Assistance Listings (formerly cfda.gov)
Entity registrations, renewals, and exclusion records
Federal Hierarchy Directory
Overall changes to the SAM.gov site include:
A single URL and log-in for all functions in beta.SAM and SAM.gov
Landing pages with help specific to entity registrations, exclusions, and entity reporting
Service Contract Reporting (SCR) and Bio-Preferred Reporting access from your workspace
A log-in requirement to search entity registration data
Streamlined search filter functionality
The New SAM.gov Search Function
One major change to SAM.gov is the search function. GSA collected feedback from a wide variety of its users to improve upon and modernize the search function, making it easier to search for entity information. If you would like to see the changes side-by-side, you can check out GSA's before and after guide.
Search improvements contractors should be aware of include:
Advanced filters are now on the same page as the search results, allowing you to easily adjust the filter without having to start a new search.
All users must now sign-in to access and search entity registration information. If you do not have a SAM.gov account, you'll have to create one.
You will need to sign-in for the "Status Tracker" tool, which allows you to check the status of your entity registration.
You can now limit your search to exclusions records only from either the entity information landing page, or a new exclusions landing page.
The New SAM.gov Workspace
On the new SAM.gov site, you will see a different workspace in "My SAM." The workspace serves as a customized dashboard displaying your roles, messages, activities, and profile. This dashboard will give you the ability to manage your activity across all the domains from beta.SAM and SAM.gov.
The new workspace in SAM.gov has the management of data, entities, and roles all in one place. The roles you previously had in SAM.gov and the entity information you manage will all be automatically transferred from the legacy system.
Non-Federal Role Changes
As mentioned above, your roles will automatically be transferred to the new SAM.gov as long as you use the same email and log-in information. On the modernized site, the 3 non-federal roles are:
Viewer (previously called entity registration viewer)
Data entry (previously called entity registration representative or reporter)
Administrator (previously entity administrator)
There are 3 ways to acquire a new role for your entity:
An existing entity administrator can invite individuals to sign-up or sign-in to accept/complete the role association information. You can invite both a SAM registered or non-registered individual.
An existing entity administrator can assign a role if the individual holds another role in SAM.gov for the same entity.
Individuals can sign in and request a role, and an entity administrator can either approve or reject the request.
Administrators can reference the User Directory to manage users in their entity and across any child entities.
SAM.gov Data Changes
One of the bigger changes to the site is that the Secure File Transfer Protocol (SFTP) extracts will be eliminated. Within 2 weeks of the official integration date on May 24, SFTP extracts in SAM.gov will only be available via GSA's Representational State Transfer (REST) APIs. This includes:
Entity Management Public
Entity Management for Official Use Only
Entity Management Sensitive
Exclusion Public Extracts
Another change is that the current information available within the Data Access area of SAM.gov will be relocated to the Data Services area. To access this section, you can sign in to your SAM.gov account and then select "Data Services" in the header menu.
Updates to Service Contract Reporting (SCR)/Bio-Preferred
Service Contract Reports (SCRs) require GSA contractors to report about cost-reimbursement, time and materials, and labor hour service contracts at or above the Simplified Acquisition Threshold (SAT). GSA contractors must give preference to bio-based products (Bio-Preferred) on the amount spent per category. Before the merge, these reports were submitted in SAM.gov, and will continue to be submitted through the modernized SAM.gov site. However, in the legacy SAM.gov, these reports were submitted through the "Entity Registrations" tab of the My SAM space. In the new SAM.gov, they will be submitted through the "Entity Reporting" widget in your workspace.
What Has Stayed the Same in SAM.gov?
We just covered a lot of changes, and it may seem like SAM.gov will be unrecognizable. However, that's not true. A lot is actually staying the same in SAM.gov.
For instance, if you're searching data in the new site, there may be some improvements to the design and efficiency, but the data and search filters are the same. The entity registration process and requirements will not change, in addition to the registration data entry pages. Entity registration expiration dates will also remain the same.
Entity data and roles will seamlessly transfer to the new SAM.gov and no action is needed. Entity registration, SAM user roles, Service Contract reporting data, and Bio-Preferred reporting data will all automatically migrate over.
What's Next for GSA's Websites?
For several years, GSA's Integrated Award Environment (IAE) has steadily been modernizing GSA's legacy systems. The merging of beta.SAM and SAM.gov is a huge milestone that has been a work in progress since beta.SAM was launched in 2017.
One big push to improve, update, and streamline the procurement process is to consolidate systems. Before the merge, GSA has been decommissioning legacy sites and integrating them to beta.SAM. Right now, GSA is about halfway through with their legacy site decommission goals. After SAM, they will move onto FSRS, ESRS, the remaining FDPS functions, FAPIIS, and CPARS.
As a GSA contractor, it's important you are aware of these changes and how they will affect your GSA Schedule contract. We know that it has been a lot to keep up with so far, and there's still more changes to come. If you want to stay in the loop with future GSA updates, you can sign up for our weekly blog email and our monthly newsletter. If you have any other questions about your GSA Schedule, feel free to reach out to us, and we can help you with anything you may need or guide you to the right resources.
About Stephanie Hagan
Stephanie Hagan is the Content Writer and Digital Editor for Winvale where she helps the marketing department continue to develop and distribute GSA and government contracting content. Stephanie grew up in Sarasota, Florida, and earned her Bachelor's of Arts in Journalism and Rhetoric/Communications from the University of Richmond.