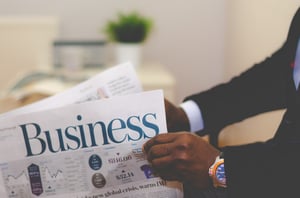 Major changes implemented by the U.S. Small Business Administration (SBA) will be affecting several organizations in the small-business arena. On February 26, 2016, the SBA's revised standards for business size determinations took effect, due to final rulings by the SBA as part of the agency's comprehensive North American Industry Classification System (NAICS) review. 209 different industries could feel the effect of this change.
A Short History of NAICS
The comprehensive NAICS annual review is required by the Small Business Jobs Act of 2010, and allows the SBA to determine whether existing size standards need appropriate adjustments to reflect the current economic conditions and federal marketplace conditions in those industries. The agency reviews groups of related industries on an NAICS sector-by-sector basis and is done in addition to periodical inflation adjustments to the NAICS thresholds.
A NAICS code is assigned to every federal procurement opportunity. Each NAICS code has a size determination associated with it. The guidelines for determining what organizations qualify as small-business' vary based upon industry, taking into consideration factors such as annual receipts and number of employees.
Effects of This Change
As a result, according to the SBA, thousands of businesses will retain or obtain small business status under federal procurement opportunities. This means that these organizations are also eligible for certain small business programs, as well as giving federal agencies a large pool of contractors to choose from under small business set-aside programs. This is great for agencies, but how does it affect qualifying companies?
For some organizations, it's easy to see the repercussions. Small businesses will see a huge increase in competition against much larger firms, even under small business set-aside procurements.
Transparency is Imperative
With an increase in scrutiny and fiscal consequences, it's important to be fully transparent when representing the size and socio-economic status of your business when attempting to sell to the federal market.
It is advised that businesses whose status may have changed to recertify themselves on the System for Award Management (SAM). In addition, even once the contractor's size status is appropriately determined and certified as "small," the contractor must meet the compliance criteria with performance of work requirements and limitations placed on an awardee's subcontracts.
About Carina Linder
Carina Linder is an Engagement Manager with more than five years of experience in GSA contract proposal writing and contract negotiations. Her expertise is in contract compliance consulting, Federal Acquisition Regulations (FAR) and procurement procedures.