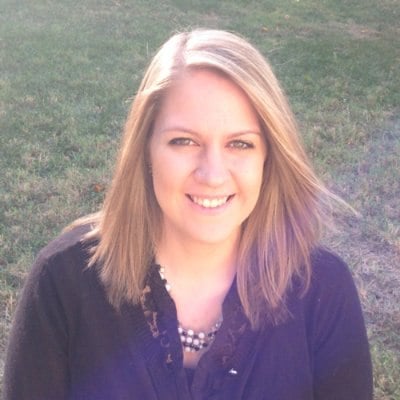 Are You Updating Your SAM.gov Registration Correctly?
GSA Schedule | Resources and Insight | SAM.gov | 3 Min Read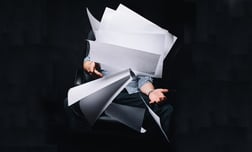 The System for Award Management, SAM.gov, is an ever-evolving central repository for contractor information, federal procurement systems and other federal programs or registrations. This system is extremely important for contractors because all entities interested in doing business with the federal government are required to register with SAM.gov.
Below we provide step-by-step guidance for updating your SAM registration, an essential process for government contractors to understand.
How to Update Your Registration
Updating your registration can be a meticulous process because each SAM.gov registration is only valid for one year and must be renewed prior to its yearly anniversary, or the record will expire.
It can be easy to overlook important fields while in the database and SAM.gov is frequently updated to improve functionality and to incorporate additional processes and systems. With each new update, you shouldn't be surprised if you find additional questions you are required to answer.
STEP 1
Log into your SAM.gov account using your username and password and select the "Register/Update Entity" tab followed by "Complete Registrations."

If your record is already expired you will need to select the "Inactive Registrations" tab. You will be prompted to answer the question, "What would you like to update?"
In order to access all components of your SAM.gov record you should select "Purpose of Registration and the remaining entity registration.
STEP 2
From this point you will have to scroll through each section to affirm that the information included on your SAM.gov record is still accurate.
You will be required to verify the accuracy of the information at the end of the update, so you should carefully review as you go.
Listed below are a few sections of your SAM.gov record that you should pay attention to every time you update:

DUNS Information:

gov pulls data from other websites to update different elements of your record. Your company name and address are pulled from the Dun & Bradstreet database. You should be sure any updates to these fields have been updated in your SAM record as well.

Financial Information:

Make sure your banking and contact information are current.

Size Metrics:

This is the easiest section to miss and one of the most important sections to update. Your small business size determination depends on the information you provide in this section.

Be sure to update your: total receipts (three-year average) and average number of employees (12-month average).

Points of Contact:

Be sure to have current employees listed under this section so that they can monitor any updates you receive from SAM.gov.
STEP 3 (If Applicable)
As previously mentioned, there are often updates to the required fields in SAM.gov. In November 2014, SAM.gov began making contractors complete a section called CAGE Ownership details. This update requires you to enter CAGE codes for your "Immediate Owner" and "Highest Level Owner," if applicable.
Things to Keep in Mind
The SAM website changes often to stay on top new requirements. Read up on some of the new SAM.gov rule or visit their Release Notes page to see a list of the most recent changes to SAM.gov.
The most recent update we are asked about often is on Inverted Domestic Corporations. Specifically, SAM.gov asks, "Are you an inverted domestic corporation or a subsidiary of one?" FAR clause 52.209-2 prohibits contracting with Inverted Domestic Corporations or contracting with subsidiaries of Inverted Domestic Corporations.
When you are updating your SAM.gov record it's important to take your time to make sure all of the information included in your record is correct. Not only is it important to have an active SAM.gov record in order to be awarded contracts, it's important for your record to be complete and accurate because agencies rely on your responses when they are researching information about your organization.
SAM.gov will continue to be an important factor in your government sales practice, so make sure you are updating your SAM.gov record correctly each year. For assistance with your GSA contract, contact one of our experts at 202.296.5505 or visit us online at www.winvale.com.
About Hannah Patrick
Hannah Patrick currently serves as an Engagement Manager with Winvale. She works in the Contracting Consulting department specializing in contract compliance, developing winning proposals for the GSA Multiple Award Schedule program, contract maintenance and contract strategy to achieve organizational objectives. Hannah previously supported Winvale's Research Department as an Analyst where she worked with companies interested in creating or building a presence in the federal marketplace