Subscribe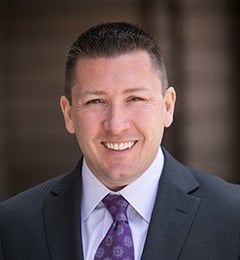 Securing the cloud through Identity Management
Events | Technology | Resources and Insight | 0 Min Read
Identity management solutions safely guard and control user identities and privileges. Single Sign-On (SSO) enables organizations to provide authorized user access to systems and services providing efficient management of the entire identity lifecycle. This includes assessing, planning, implementing, auditing, and maintaining identities and access privileges. Government agencies are taking an aggressive stance of migrating to the cloud which promises to reduce the cost of delivering government services in this fiscally conservative environment. Cloud Identity management plays a central role in securing cloud deployments.
With the growing migration to the Cloud, government agencies are facing new challenges in cyber security and working hard to address these deficiencies. Personal Identity Verification (PIV) cards are being issued in increasing numbers; the Federal Public Key Infrastructure (PKI) has connected agency and commercial PKIs via a trusted framework; and working groups are tackling relevant questions in agency- and mission-specific situations. Identity, Credential, and Access Management (ICAM) is the Executive Branch Implementation of the National Strategy for Trusted Identities in Cyberspace (NSTIC or Strategy). NSTIC charts a course for public and private sectors to collaborate. They raise the level of trust associated with the identities of individuals, organizations, networks, services, and devices involved in online transactions. The NSTIC's vision is that individuals and organizations will utilize efficient, user-friendly and interoperable identity solutions. This will allow them to access online services in a manner that promotes confidence, privacy, choice, and innovation.
About Kevin Lancaster
Kevin Lancaster leads Winvale's corporate growth strategies in both the commercial and government markets. He develops and drives solutions to meet Winvale's business goals while enabling an operating model to help staff identify and respond to emerging trends that affect both Winvale and the clients it serves. He is integrally involved in all aspects of managing the firm's operations and workforce, leading efforts to improve productivity, profitability, and customer satisfaction.