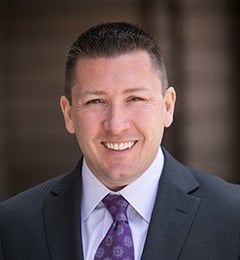 Selling to the Government: 8 Common Mistakes and How to Avoid Them
Government | 3 Min Read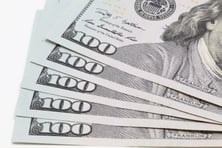 Selling to the government is a difficult task for any government contractor, especially in terms of marketing. Some contractors don't even think they need to have any marketing at all; all they need to do is respond to requests for proposals (RFPs). If you would perform a government marketing audit of your own you might be surprised at what you find: Perhaps you have a very weak marketing strategy, or perhaps you don't have one at all.
Thus it becomes necessary to review and develop your marketing strategies to ensure you are optimizing your differentiators and that you are setting yourself up for the most optimized opportunities. These are some of the most common government selling mistakes:
No strategy at All:

This is absolutely one of the most common problems when it comes to selling to the government; there is no marketing strategy at all. If this is your organization, you need to develop a government marketing strategy ASAP.
Not understanding the competition's strategies:

Many government contractors know the competition, but do not know how they market themselves. You need to think about the following: What events do they attend? What marketing materials do they use? Does their webpage speak to the government?
No government web presence:

You have invested a lot into your company's website, so you also need to be sure you have a Government section; speak to them directly. The government searches for solutions the same way you do; they Google. Adding a government section to your website can increase your brand awareness in the government marketplace.
Not marketing to potential teaming companies:

Developing strong sub-contractor relationships are extremely important. Having a strategy of how to market to potential teaming companies is vital as well. It will allow you to expand your teaming network, break into agencies you do not currently work with, and gain access to contract vehicles you do not currently work on.
No case studies or whitepapers:

Presenting your organization as a subject matter expert (SME) in real life scenarios will add a great value to your federal brand recognition. These should be PDFs accessible and downloadable from the government section of your website. Tangible pieces of content will allow the government review how you have implemented your solution in other organizations, and having them accessible will also help with your Search Engine Optimization (SEO) ranking, helping your company rank higher when searched for on Google.
Zero presence on LinkedIn:

While the government does use a variety of social media sites, the main outlet for government marketing is LinkedIn. This allows your organization and its employees to connect with federal agencies and build a network of contacts within those agencies. It also allows for your organization to be seen as thought leaders by presenting pieces of educational content.
Marketing to the wrong audience:

Many companies market to the contracting officers (COs), and unfortunately that doesn't benefit them at all. That's because Cos are the wrong audience; you need to market to the program managers and end users. Marketing to the COs is not useful since the COs do not determine who to buy from. You need to market to the people who will actually use the solution.
No networking:

Building a network is essential when pursuing government contracts. The government and industry host many events a year. Not all will be successful, but you should attend at least a few. This will allow you to build both a government and partnering network.
Marketing, and selling, to the government is a difficult task for any government contractor, but it is critical you have a marketing strategy put in place in order to increase brand recognition and adoption within the federal marketplace.
About Kevin Lancaster
Kevin Lancaster leads Winvale's corporate growth strategies in both the commercial and government markets. He develops and drives solutions to meet Winvale's business goals while enabling an operating model to help staff identify and respond to emerging trends that affect both Winvale and the clients it serves. He is integrally involved in all aspects of managing the firm's operations and workforce, leading efforts to improve productivity, profitability, and customer satisfaction.