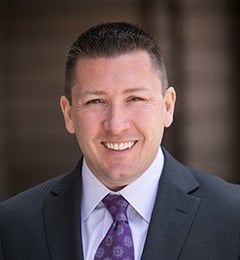 Selling to the Government: Understand the Government Proposal Process
Government | Contracts | 2 Min Read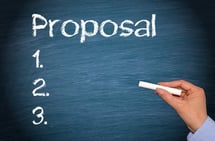 Understanding and mastering the government proposal process, as well as the capture process, is one of the greatest challenges for even the most seasoned of government contractors. Therefore we will break down the capture and proposal management process into manageable pieces and explain the best practices used across the industry. Capture planning objectives are:
Determine the strategic and monetary value of a new opportunity

Assess the realistic probabilities of being competitive

Make an informed pursuit decision

Ensure that we prioritize and pursue the "best" opportunities

Develop an approach for differentiating our offering from the competition

Defining the activities we will undertake to pursue the opportunity

Determine the resources required and costs to pursue the opportunity

Continually assess progress toward capture objectives and provide a timely basis for ceasing pursuit when factors dictate
Understanding the Federal Capture Management Process
If you want to win competitive procurements consistently, capture planning is an essential business development process. We recommend that opportunities not be approved for pursuit without an assigned Capture Plan Manager, and proposal resources should not be assigned nor a bid decision approved without a Capture Plan. Exceptions should be approved by senior management.
Government Proposal Evaluation Process & Techniques
Federal Requests for Proposal (RFPs) are evaluated by a formal evaluation committee using a point scoring scheme. Although numeric, the point scoring scheme requires a subjective judgment on the part of an evaluator and is subject to the evaluator's personal views, experience, and biases. Most importantly, it is highly likely that the evaluators have met with vendors and have knowledge of each vendor's suggested solution to their problem.
Typical Scoring Systems Used by Government Agencies
As you write your proposal, you'll need to emphasize your strengths and minimize your weaknesses in each section of the proposal, without misleading your readers. The evaluation process will use either a numerical, objective, pass/fail, or color ranking system. The proposals can then be easily compared.
Getting the most out of a Post Award Debrief
Debriefings are a source of great frustration for both contractors and Government personnel. The stated purpose of a debriefing is often at odds with the intentions of the parties. In theory, debriefings are available to help a company know what deficiencies and significant weaknesses were found in their proposal and understand why it was not awarded the contract. You should ask the following questions in a post award debrief:
The total score received by the winner if it was not provided?

The names, titles and responsibilities of the individuals who made the final award decision?

The specifics for the evaluation for your proposals technical and cost & price evaluation sections?
Responding to Proposals
Responding to federal proposals is one of the most challenging undertaking any government contractor will have to do. While it is a task that can be performed completely in-house many government contractors seek outside consultants to help with the chaotic task that is proposal writing. For more details please join us for the Selling to the Government - Session 2: Proposal & GovOpp Best Practices webinar on July 1st at 1 p.m. EST.
About Kevin Lancaster
Kevin Lancaster leads Winvale's corporate growth strategies in both the commercial and government markets. He develops and drives solutions to meet Winvale's business goals while enabling an operating model to help staff identify and respond to emerging trends that affect both Winvale and the clients it serves. He is integrally involved in all aspects of managing the firm's operations and workforce, leading efforts to improve productivity, profitability, and customer satisfaction.