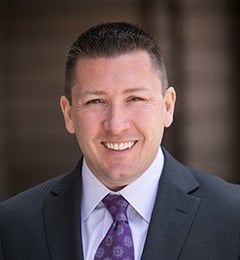 The New GSA Advantage! Portal – What You Need to Know
GSA Schedule | Contracts | 1 Min Read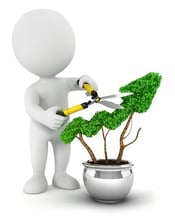 GSA continues to make improvements to its e-Tools portfolio in order to streamline the acquisition process and further its mission of providing cost-effective ways to do business with Uncle Sam. The latest development is the unveiling of a web portal called GSA AdvantageSelect, which will allow users to easily purchase high volume IT goods that have been pre-competed by a government agency.
The initiative is part of GSA's National Information Technology Commodity Program which seeks to offer deeply discounted IT products to federal agencies using "pre-competed, 'click-and-pay', contractual vehicles that any Government buyer can use."


Benefits of GSA AdvantageSelect
According to GSA, the website will allow government purchasing agents to experience cut-rate discounting practices that regular consumers experience everyday on commercial sites like Amazon.com or brick and mortar stores like Best Buy. GSA's goal is to have GSA AdvantageSelect mimic these sellers in how they approach heavy traffic sales periods like Black Friday and the holiday season.
Additionally, GSA has designed the site so that the government customer will simply need to enter the quantity of the goods they need and then can quickly proceed to checkout. This means contracting officers no longer have to go through an extended competitive bid process for select IT commodities that has already been handled by GSA – a huge win for contracting officials government-wide.
In order to satisfy the necessary competitive paperwork, GSA is awarding short-term Blanket Purchasing Agreements (BPAs) with select product vendors leveraging aggressive volume tier discounts. In effect, GSA does all the heavy lifting so government customers can fulfill their product or service needs in a faster, easier and more cost-effective manner. Each BPA is meant to last just a few months and will be assigned to a single vendor.


The Future of GSA AdvantageSelect
GSA has currently only tested one item on the portal - a 22-inch computer monitor – but will be adding a 14-inch laptop soon. The current BPA for the 22-inch computer monitor is set to expire in early 2016.
While the portal is still in its infancy, GSA is determining standard configurations and buying parameters for products and product categories to improve the web portal. GSA has said it intends to add many more products to the site as it continues to gather data on the program. Stay tuned!
About Kevin Lancaster
Kevin Lancaster leads Winvale's corporate growth strategies in both the commercial and government markets. He develops and drives solutions to meet Winvale's business goals while enabling an operating model to help staff identify and respond to emerging trends that affect both Winvale and the clients it serves. He is integrally involved in all aspects of managing the firm's operations and workforce, leading efforts to improve productivity, profitability, and customer satisfaction.