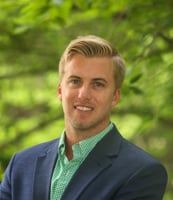 The New Supply Chain Security FAR Interim Rule and How it Could Affect Your Schedule
GSA Schedule | Government | 3 Min Read
On August 13, 2019, a new interim rule instituted by GSA went into law that will have a direct effect on many GSA Contact Schedule holders. The new law will implement section 889 (a)(1)(A) of the John S. McCain National Defense Authorization Act (NDAA) for Fiscal Year 2019. The specific wording of the law, via Acquisition.gov, states:
(Rule 52.204-25) prohibits the head of an executive agency on or after August 13, 2019, from procuring or obtaining, or extending or renewing a contract to procure or obtain, any equipment, system, or service that uses covered telecommunications equipment or services as a substantial or essential component of any system, or as critical technology as part of any system. The Contractor is prohibited from providing to the Government any equipment, system, or service that uses covered telecommunications equipment or services as a substantial or essential component of any system, or as critical technology as part of any system, unless an exception at paragraph (c) of this clause applies or the covered telecommunication equipment or services are covered by a waiver described in Federal Acquisition Regulation 4.2104.
In plain English, the new rule will essentially prevent government agencies from acquiring covered telecommunications equipment or systems from certain Chinese companies in any capacity when they are a "substantial or essential component of any system." This includes agencies that would be interested in extending or renewing previous or current contracts with similarly related items. According to the Federal Register, the purpose of the new clause is to further strengthen national security, continue to advance public safety, and to help increase the security of government facilities and security surveillance of critical infrastructure. This new interim rule will have a direct impact on contractors who specialize in the telecommunications field, something I will touch on later in the blog.
Origin of the new Interim Rule
In addition to helping strengthen national security in general, the new interim final rule was put into effect largely in an attempt to begin to remove Chinese telecommunications from the government marketplace. Among the Chinese based companies that were directly mentioned in the provision at FAR 52.204-24 were the Huawei Technologies Company, ZTE Corporation, Hytera Communications Corporation, Hangzhou Hikvision Digital Technology Company, and the Dahua Technology Company. The new rule affects all the subsidiaries of these parent companies as well. In fact, the rule applies to any entity that could reasonably be controlled or connected by a "covered foreign country, "which defined in section 889 of FAR, refers to the People's Republic of China. Jacob Wood, a spokesperson for the Office of Management and Budget stated, "The administration has a strong commitment to defending our nation from foreign adversaries and will fully comply with Congress on the implementation of the prohibition of Chinese telecom and video surveillance companies." The implementation of the new rule comes at a time when economic relations between the United States and China are not on the sturdiest of grounds. The two world powers have been engaged in a trade war for the last 18 months, with record high tariffs being placed on imports from both countries.
What this means for contractors
The law will require contractors to disclose to the federal government whether they intend to make available "covered telecommunications equipment and services" when offering products to the government. The interim rule is effective immediately and applies to all solicitations and contracts; including commercial item contracts, contracts below the simplified acquisition threshold, and orders placed under indefinite delivery contracts.
Federal agencies will no longer be able to procure any related products or services starting from the August 13th implementation date, regardless of any related contracts that were previously in place. There are some minor exceptions to the clause, including services that connect to the facilities of a third party; backhauling, roaming, or interconnection arrangements for example. Another exception to the interim law states that "Telecommunications equipment that cannot route or redirect user data traffic or permit visibility into any user data or packets that such equipment transmits or otherwise handles." The new rule also allows room for government agencies to seek a one-time waiver that would allow additional time to implement the requirements under 4.2102. However, the existence of a waiver does not guarantee approval after the appeal process is complete. Agencies seeking a waiver would need to show substantial and supported reasoning as to why they would need additional time to implement the requirements.
Final Notes
These new GSA requirements are substantial and signify how quickly the federal marketplace can make updates and changes. Fortunately, Winvale is here to help. Since 2003, we have supported more than 3,000 government and commercial organizations, representing clients of all sizes and industries. Winvale offers a broad range of GSA Schedule maintenance and compliance services that allow our clients to recognize and quickly adapt to new regulations and changes.