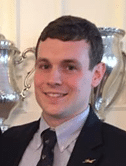 Three Functions to Avoid TAA Non-Compliance
GSA Schedule | Non-Compliance | 2 Min Read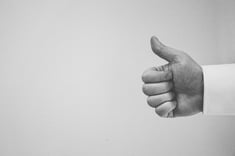 One of the most challenging aspects of being a GSA contract holder with a Multiple Award Schedule (GSA MAS) is maintaining compliance under the Trade Agreements Act. On the surface, the agreement seems simple: the GSA must only acquire U.S.-made and TAA-compliant products under the MAS program. However, non-compliance can occur because the TAA has implemented several grants through trade treaties to signatory countries, which have been given the ability to supply non-discriminated commercial products to the U.S. The TAA has also developed grants to discriminate and prohibit the supply of products from non-signatory countries. Needless to say, this agreement has often left MAS contract holders confused on its true meaning.
The Manufacturer's Guarantee
To comply with the TAA's product standard a GSA MAS contract holder must guarantee throughout its potential 20-year contract term that each of its "final products" have been manufactured or "substantially transformed" or "changed to a different article of commerce," either in the U.S. or another TAA-compliant country.
This compliance however, can be very problematic because many commercial products sold in connection with GSA's MAS program are currently manufactured in non-designated TAA countries, such as China, Thailand and Malaysia, to name a few. A full list of TAA compliant and non-compliant countries can be found in the attached document.
Determining Country of Origin
If the TAA terms of compliance weren't confusing enough, yet another pressing issue exists: the product country of origin can change due to factors such as cost, factory capacity and product availability. In addition, a single product, or Stock Keeping Unit (SKU), can have multiple countries of origin. This has recently become a persistent issue for a handful of industries, including providers of IT services, medical supplies and paper products. These types of companies encounter problems with the TAA because their procurement function fails to track information about the products' country of origin.
Some GSA MAS resellers are unable to implement and sustain a process for getting updated manufacturer product Country of Origin (COO) data. Depending on the type of market, specifically IT, this type of information can change monthly or even weekly. Looking further into this relationship, resellers also tend to purchase items from a distributor, as opposed to a manufacturer, without validating the COO information directly from the original source.
Typically, the distributor will provide an invalid COO. It's also common for points of production to change for particular sets of products and, unfortunately, the manufacturer often fails to relay this information down the line to its resellers and distributors, continuing this toxic cycle that contributes to many inaccurate COOs.
How to Avoid Non-Compliance
There are numerous reasons why TAA compliance remains an ongoing issue with GSA MAS contractors. However, there are three functions that companies can adhere to in order to easily remain TAA compliant:
Create procedures to monitor and to provide updated product COO information to the company's MAS contract administrators.
Establish procedures to archive historical product COO information for future reference.
MAS resellers should obtain a written TAA certification from manufacturers, as well as insurance for non-compliance.
Risking non-compliance can be detrimental to your government sales practice. Contact the Winvale team of experts for guidance on TAA issues and more.
About David Baldino
As Director of Professional Services at Winvale, David Baldino focuses on leading the Government Contracts Professional Services division, which offers clients expert advice related to the acquisition and maintenance of federal government contracts, strategic consulting for the optimal execution, compliance on federal government projects, and best practices training. David is the Subject Matter Expert for all clients in a variety of industries, including Information Technology, Cyber Security, Professional Services, and Commercial Products. David is a graduate of George Mason University and has attended both Georgetown University and the University of Oxford, where his studies consisted of History and Law.