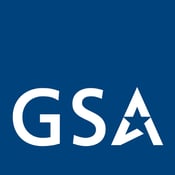 General Services Administration (GSA) schedules are an easy and effective way for customers and vendors to handle federal government contracting. This program helps provide savings, flexibility, shorter lead times, transparency and a host of other benefits. GSA schedule management is a vital component to any successful government sales strategy. Here are our top 10 things to think about before, during and after embarking on the process:
1. The federal government is the largest consumer – and the largest employer – in the world. GSA establishes long-term government-wide contracts with commercial firms to provide the federal government access to millions of commercial products and services.
2. The GSA schedules program is the premier government acquisition vehicle, with approximately $50 billion a year in spending - 10 percent of overall federal procurement spending.
3. The GSA has already negotiated fair and reasonable pricing under a GSA contract, so government customers can benefit from buying from commercial companies with a shorter lead time. For services that usually means 15-60 days, depending on acquisition complexity. For products it can take just minutes when using GSA Advantage, an online government shopping and ordering service.
4. 80 percent of GSA Multiple Award Schedule (MAS) contractors are small businesses and they represent 36 percent of the total sales under the GSA contract vehicle. The GSA also issues certain set aside contracts for small businesses. The government dictates whether a company is considered "small" by assigning either a dollar or number of employee threshold to any given opportunity.
5. The average sale per GSA contractor is $1,677,700.
6. The GSA schedule is divided into more than 30 different schedules with IT schedule 70 being the largest, most widely used acquisition vehicle in the federal government. Billions of dollars in information technology are purchased through thousands of industry partners for federal, state and local customers via the IT schedule 70. A company must determine what schedule to apply for depending on the products/services they want to offer the government under a GSA contract.
7. GSA schedules are open enrollment - meaning companies can apply at any time.
8. The GSA is actively working to consolidate eight of GSA's professional services schedules into one schedule that will encompass a wide range of professional services. It will be called the Professional Services Schedule (PSS). This schedule will make procurement easier for the agencies while relieving the administrative burden for contractors.
9. For companies wanting to get on a GSA schedule, a proposal must be submitted that fully adheres to the applicable GSA solicitation. The solicitation is divided into administrative, technical and pricing sections, you can find the applicable solicitation with full details included at GSA eLibrary using the dropdown menu.
10. Depending on the schedule a company is applying for, the review time from offer submission to award is anywhere between two months to one year. Plan ahead!
GSA schedules are the top government sales tool and Winvale is committed to providing ongoing and ad-hoc services designed to address the needs of any GSA schedule holder. Our GSA services focus on contract modifications, pricing competitiveness and accuracy, as well as keeping our clients informed on all provisions and congressional legislation that can directly impact their GSA schedule. Winvale brings proven experience, lessons learned and key insight into what it takes to develop and grow a market-leading government practice. Our goal is to help our clients make better decisions, focus on developing the right sales opportunities and avoid unforeseen corporate exposure.
About Carina Linder
Carina Linder is an Engagement Manager with more than five years of experience in GSA contract proposal writing and contract negotiations. Her expertise is in contract compliance consulting, Federal Acquisition Regulations (FAR) and procurement procedures.