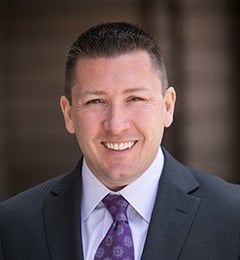 Top 5 Tips for Successful Proposal Writing
Contracts | 1 Min Read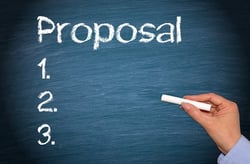 Writing a proposal response for the government is like writing a resume for a job. When you are applying for a job, you use your general resume and tailor it to the job that you are applying to. It's essentially the same thing when you are responding to a solicitation. You have to customize each response to each solicitation to show that you are the right company for the job. Obviously, a response for a solicitation is a bit longer than a resume, so below are a few tips to keep in mind to write a successful proposal.
1. Incorporate your win themes throughout your response. It's important to spend some time on deciding what your win themes are as they let prospective customers know why they should pick you. It could be that you are innovative, efficient, or particularly knowledgeable in that specific program. Once you decide on these themes, reinforce your response by consistently incorporating these themes into your writing. Oftentimes, large responses are broken up and certain readers will only review certain sections of your response. By incorporating them into all sections of the writing, you are ensuring that your message comes through no matter what.
2. Never assume. Avoid assuming that information throughout your proposal is common knowledge. Assuming that the reader has access to other sections of the response or solicitation, that they understand the technical terms you are using or that they know the industry lingo for products and/or services will only show that you were too lazy to explain details that may be pertinent to their understanding of what your organization can offer. It may seem redundant at times, but you are ensuring that any reader can pick up any section of your response and understand what you are referring to.
3. Be clear. This is a common problem for those new to government proposals. New proposal writers bury their answers in a lot of verbiage, making it difficult for the readers to comprehend if they answered a specific question or not. Readers are going through a checklist of requirements and if they can't clearly see that you fulfill the requirement, your response will be thrown out for non-compliance.
4. Use their terminology. Tailor your response to include the terminology that is used in the solicitation. There are multiple ways to say one thing, but it's important to use the same terminology as the government to avoid confusion.
5. Address everything. The easiest way to do this is to build your outline based on your compliance matrix. Match your headers and sections exactly to what the solicitation has. Even if a section does not apply to you, explain in a sentence or two why to acknowledge your awareness so it is clear that you fully understand the solicitation.
About Kevin Lancaster
Kevin Lancaster leads Winvale's corporate growth strategies in both the commercial and government markets. He develops and drives solutions to meet Winvale's business goals while enabling an operating model to help staff identify and respond to emerging trends that affect both Winvale and the clients it serves. He is integrally involved in all aspects of managing the firm's operations and workforce, leading efforts to improve productivity, profitability, and customer satisfaction.