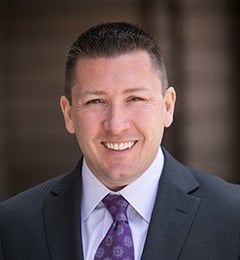 Transparency Needed To Protect Small Business from Federal Insourcing
Business Development | Government | Resources and Insight | 1 Min Read
A recent article by Matthew Weigelt discusses the Office of Federal Procurement Policy's (OFPB) and lawmakers push for greater transparency in agency decision making and its impacts on small business. OFPP has issued a request to comment on the cost comparisons being conducted by federal agencies on whether to insource work previously contracted out to small businesses. Governmental insourcing has affected many small businesses in recent years and Congress is calling for transparency to ensure small businesses are looked after while simultaneously ensuring the decision to either insource or outsource is in the best interest of the taxpayers. The House of Representatives has recommended the Office of Management and Budget (OMB) stop federal insourcing from small businesses until the federal agencies have publicized the information regarding their procedures and methodologies as stated in the 2013 National Defense Authorization Act. The implementation of transparent practices will assist the federal government in its responsibility to cut spending and meet small-business contracting goals.
This OFPB request for transparency is a step in the right direction in terms of reducing wasteful government spending and protecting a key economic entity in small business. Calling for transparency is essential to guarantee efficient spending of available funds and allow small businesses the opportunity to alter their methods or prices to sustain a relationship with the federal government. As federal agencies continuously turn to insourcing, requiring agencies to publicize their decision making criteria will benefit all parties and particularly the taxpayers in the long run.
About Kevin Lancaster
Kevin Lancaster leads Winvale's corporate growth strategies in both the commercial and government markets. He develops and drives solutions to meet Winvale's business goals while enabling an operating model to help staff identify and respond to emerging trends that affect both Winvale and the clients it serves. He is integrally involved in all aspects of managing the firm's operations and workforce, leading efforts to improve productivity, profitability, and customer satisfaction.