Subscribe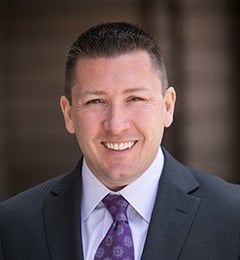 U.S. Cyber Command Chief says the US gets a Failing Grade in Cyber Security
Technology | Resources and Insight | 0 Min Read
Cyber security is a pervasive concern that is growing in threat level every day, especially for the US government, and now the director of the National Security Agency and U.S. Cyber Command Chief, Gen. Keith Alexander, has deemed the US as unready for these severe cyber assaults.
When asked by interviewer Pete Williams of NBC how well-prepared, on a scale of 1-10, the U.S. is for a serious cyber attack on a critical part of our infrastructure, Gen. Alexander said, "From my perspective I'd say around a 3." This rating is remarkably low and it is a reflection of the US not taking action to shield themselves from cyber terrorists and also the incredible rise in cyber attack efficaciousness. Gen. Alexander said that cyber attacks that had the power destroy computer systems or the machines they run have climbed more than seventeen-fold since 2009.
He did provide an option that he believed could alleviate this major threat, and that is the joint efforts of industry and the US government. This combined effort could critically help in the protection of the American government and the entire US infrastructure from cyber attacks. Gen. Alexander is even advocating for Congress to pass the Cybersecurity Act of 2012, which would increase cyber protection for federal agencies and result in government and business collaboration.
About Kevin Lancaster
Kevin Lancaster leads Winvale's corporate growth strategies in both the commercial and government markets. He develops and drives solutions to meet Winvale's business goals while enabling an operating model to help staff identify and respond to emerging trends that affect both Winvale and the clients it serves. He is integrally involved in all aspects of managing the firm's operations and workforce, leading efforts to improve productivity, profitability, and customer satisfaction.