Subscribe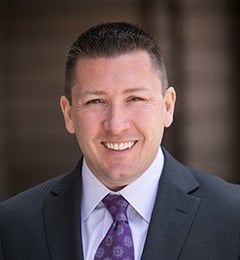 Uncle Sam in the Clouds
GSA Schedule | Government | Technology | Resources and Insight | 1 Min Read
The web continues to have a profound effect on our personal and professional lives. From contacting a loved one miles away, to skipping a walk to the store for a gift purchase, to organizing your business's day to day activities, our lives are continually touched and made easier by the World Wide Web – and, in particular, those solutions delivered to us and run almost entirely over the internet. Businesses especially are taking greater advantage of these web based tools and applications in an effort to reduce costs, improve efficiency, and facilitate organization-wide transparency. Such so called "cloud computing" applications and services are an area of significant growth within the IT industry - in fact, growing at a faster clip than any other type of IT spending. And don't think Uncle Sam hasn't taken notice.
Last year, the Obama Administration made note of the rising trend in applications run in the "cloud" by rolling out its own government App store for Federal Agencies, www.apps.gov, with the goal of furthering propelling the Federal Government into the digital frontier. GSA, for its part, is managing the store and marketing Apps.gov as part of its "GSA eTools" library that includes both GSA Advantage! and GSA eBuy. For GSA Schedule 70 Contract holders this is significant news. The President's initiative represents a dedicated effort to modernize the Federal Government's IT systems with an approach dedicated, in part, to cloud centric solutions. The App store is the forum for these opportunities and it's only open to Schedule 70 contractors to boot!
Currently with concerns around security and data storage, GSA requires consumer agencies to review and verify contractor compliance with federal regulations such as the Federal Information Security Management Act (FISMA). The accreditation process is detailed here. With that said, contractors are able to take advantage of having their SaaS applications appear on the store immediately by responding to a Request for Quote (RFQ) on eBuy, RFQ396098 and submitting an updated catalog pricelist with Cloud Computing Category Codes that classify their solutions via GSA Advantage. Once your Contracting Officer has reviewed and approved the file, your products will appear on the site.
This is an exciting time for IT vendors. It'll be worth watching to see how this initiative takes shape over the coming months. Much of the Federal Government's Gov2.0 initiatives are still in their infancy and any fundamental changes to how government utilizes IT will undoubtedly come about gradually. With that said, there is a lot of energy behind the project so it'll be important for contractors to stay informed!
Detailed instructions (and the list of the new Cloud Computing Category Codes) can be found here.
About Kevin Lancaster
Kevin Lancaster leads Winvale's corporate growth strategies in both the commercial and government markets. He develops and drives solutions to meet Winvale's business goals while enabling an operating model to help staff identify and respond to emerging trends that affect both Winvale and the clients it serves. He is integrally involved in all aspects of managing the firm's operations and workforce, leading efforts to improve productivity, profitability, and customer satisfaction.