Subscribe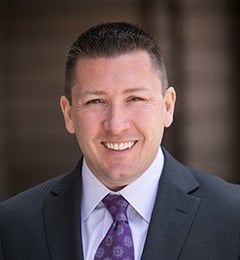 Updates to the Service Contract Act
Resources and Insight | 1 Min Read
The Department of Labor just released its annual memorandum, noting a rate increase for Service Contract Act (SCA) Health and Welfare Fringe Benefits. Effective Friday June 17th, the new H&W is $3.59 per hour. If you have any GSA labor categories that are subject to the Service Contract Act, when was the last time you checked the Wage Determinations and updated your SCA costs? Are you paying employees the current SCA prevailing wages and benefits to be in compliance?
The Service Contract Act applies to every contract entered into by the United States or the District of Columbia, the principal purpose of which is to furnish services (excess of $2,500) in the United States through the use of service employees. Contractors (and subcontractors) must observe minimum wage and safety and health standards, and must maintain certain records. Every service employee performing any of the Government contract work must be paid not less than the monetary wages, and must be furnished the fringe benefits in the area in which the employee is working. The wage rates and fringe benefits required are usually specified in the contract but in no case may employees doing work necessary for the performance of the contract be paid less than the minimum wage established in the Fair Labor Standards Act.
Recently the US Labor Department (Wage and Hour Division) has increased the number of investigations and audits of government contractors to "ensure companies performing work for the federal government are held to these standards." They are consistently recovering millions of dollars in back wages and penalties, and where there is a history of violations, they are debarring companies from future contracts. If you want to read examples of these investigations and recoveries, DOL WHD press releases can be found here: http://www.dol.gov/opa/media/press/whd/main.htm
I strongly recommend that if you have SCA applicable labor categories, that you do an internal self-audit to ensure your employee compensation and record keeping is current and accurate. You don't want to be on the wrong side of a DOL WHD investigation! If we can be of any assistance, please let us know.
About Kevin Lancaster
Kevin Lancaster leads Winvale's corporate growth strategies in both the commercial and government markets. He develops and drives solutions to meet Winvale's business goals while enabling an operating model to help staff identify and respond to emerging trends that affect both Winvale and the clients it serves. He is integrally involved in all aspects of managing the firm's operations and workforce, leading efforts to improve productivity, profitability, and customer satisfaction.