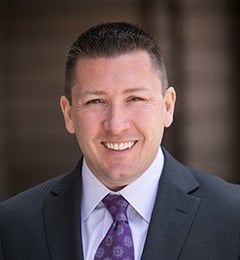 US Army's $25 Billion ITES-3S IT MAC Is Coming
Government | 2 Min Read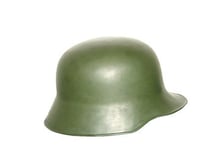 I am frequently asked, "What else should I be doing to get more government business?" which always leads me to talk about diversifying government contract portfolios. A great example of a contract for IT companies is the Army's Information Technology Enterprise Solutions-3 Services (ITES-3S) Multiple Award Contracts (MAC). To review ITES-3S D-RFP on FedBizOpps click here.
The contract ceiling for the ITES-3S increased 25%, from ITES-2S $20 billion value to $25 billion in potential value. ITES-2S was awarded to 16 prime contractors in 2006 and is set to expire in fiscal 2017. ITES-3S will be managed by the Army's Computer Hardware, Enterprise Software and Solutions (CHESS) program and is expected to be the Army's primary source of IT-related services worldwide.
The Army's ITES-3S IT MAC task areas will cover a variety of IT solutions. Government contractors looking to prime this contract need to begin to build a team. By building a team, you will be able to offer a more robust and complete IT service offering, increasing your odds. The ITES-3S solution task areas and task-order contract types are listed below:
ITES-3s Task Areas:
Cyber security services
Information systems security
Information assurance
IT services
Business process re-engineering
Enterprise design
Integration and consolidation
Network/systems operation and maintenance
Telecommunications/systems operation and maintenance
IT supply chain management; and
IT education and training
ITES-3S Task-Order Contract Types:
Firm-fixed-price
Cost-type, and
Time-and-materials
The Army changed the NAICS for the ITES-3S to 541519 from 517110. This change could mean the upcoming ITES-3S will include two separate solicitations based on business size - one unrestricted and one small business. The NAICS code changes also changed from the number of employee size standard measurement to the millions of dollars size standard measurement used to determine if a business is small or not. The change in NAICS code could also encourage more small businesses to participate. NAICS codes descriptions and size standards are listed below.
NAICS Code Size Standards:
541519: Other Computer Related Services - $27.5 million or less in total company revenue averaged over the previous 3 years
517110: Wired Telecommunications Carriers – 1500 employees or less averaged over the previous 12 months
Small businesses looking to submit a proposal for the ITES-3S MAC need to begin preparing for the MAC now. Small businesses with a compliant, complete, compelling proposal strategy and response will increase their chances of winning. This is the type of contract many contractors utilize outside proposal advisors to support. To learn more about outside proposal assistance click here.
About Kevin Lancaster
Kevin Lancaster leads Winvale's corporate growth strategies in both the commercial and government markets. He develops and drives solutions to meet Winvale's business goals while enabling an operating model to help staff identify and respond to emerging trends that affect both Winvale and the clients it serves. He is integrally involved in all aspects of managing the firm's operations and workforce, leading efforts to improve productivity, profitability, and customer satisfaction.