Subscribe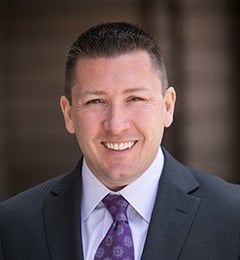 VetBiz Status Verification
Resources and Insight | 1 Min Read
If you are a small business or veteran-owned business that hold a GSA Contract with the Department of Veterans Affairs (VA), you will now need to verify your company's ownership status in order to gain priority for the department's set-aside contracts. On January 3rd, the VA announced that it is in the early stages of verifying that the businesses in the VetBiz database (www.vetbiz.gov) are in fact owned by veterans. Companies will now have to submit an application to substantiate their status to VA as owned and controlled by veterans, service-disabled veterans or eligible surviving spouses.
If you are registered in the VetBiz database as veteran-owned, you should have received notice in early December 2010 that the verification process would begin in January. In response to this notification, contractors must provide documentation within three months of receiving the agency's notice to keep their status. Instructions from the website state that, "Failure to complete the form will result in not being able to register your business as a verified Veteran-owned or service-disabled Veteran-owned small business." Only companies that submit the information will be listed in the department's VetBiz VIP database. Instructions for the verification process can be found here: http://www.va.gov/OSDBU/veteran/verification.asp.
First on the list for verification are firms that are in line to receive a set-aside contract from the department. After this is complete, officials will then look at all other companies in its database. Other small businesses that want a Vendor Information Page (VIP) in the database and want to compete for future set-aside contracts also have to submit application packages.
The VA hopes to abolish, or at least decrease the chances of fraud when it comes to set asides and status accuracy. The Government Accountability Office has recently discovered several incidents of misrepresentation because companies were not accurately verified. GAO reported $100 million in fraud or abuses of the program for service-disabled veterans.
The enforcement penalties for misrepresentation of your Veteran-owned small business are as follows: "Any business concern that is determined by the Secretary to have misrepresented the status of that concern as a small concern owned and controlled by Veterans or as a small business concern owned and controlled by service-disabled veterans for purposes of this subsection shall be debarred from contracting with the Department for a reasonable period of time, as determined by the Secretary." [38 U.S.C. Section 8127 (g)]
About Kevin Lancaster
Kevin Lancaster leads Winvale's corporate growth strategies in both the commercial and government markets. He develops and drives solutions to meet Winvale's business goals while enabling an operating model to help staff identify and respond to emerging trends that affect both Winvale and the clients it serves. He is integrally involved in all aspects of managing the firm's operations and workforce, leading efforts to improve productivity, profitability, and customer satisfaction.