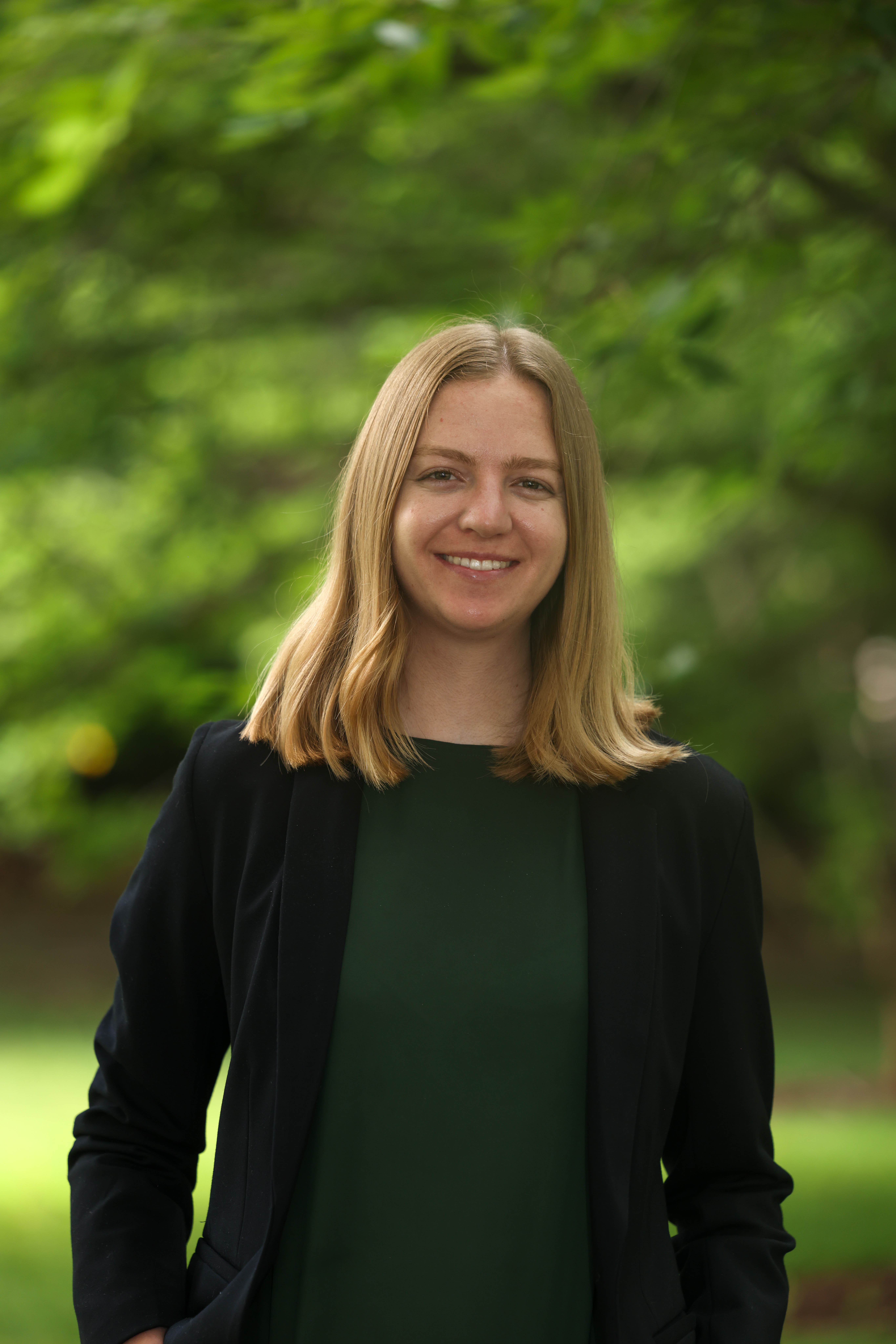 What is 5G?
Technology | 4 Min Read
What could the future with 5G look like? Imagine you're getting ready for work. You start your day with a workout with your virtual reality goggles. With each calorie you burn and every slight escalation of your heart rate, the data is collected and sent to an app on your phone so you can track your performance.
You leave your house and get into the backseat of a driverless taxicab. The car in front of you brakes quickly to avoid a pedestrian. The cars communicate to each other signaling danger up ahead, so your cab automatically slows down, avoiding a crash.
Your cab takes a detour on the way to work. Construction workers were able to use Internet of Things (IoT) sensors to detect the exact location of a burst pipe on their job site and they are working on fixing the problem before it gets out of hand.
When you get to the door of your office, a no-contact temperature scanning device reads your temperature from a safe distance, and automatically sends the data to local health officials.
All of this could be possible with 5G technology. Let's dive into 5G, how it works, and what it will look like in major industries like the federal government.
What is 5G?
5G stands for the 5th generation of wireless network technology. It follows 4 previous generations (1G, 2G, 3G, 4G) dating back to the 1980s when 1G first debuted.
Maybe you've heard of it in terms of cell service—a lot of carriers talk about 5G coming to your phones, bringing around 10 gigabits per second. That may not mean anything to you, so let's break it down: A speed of 10 gigabits per second can be up to 600 times faster than your current phone. It's also speedy enough to download an entire high-definition movie in 25 seconds or stream multiple all at once.
But 5G isn't all about the next iPhone technology or streaming entertainment so fast you won't have time to grow impatient. It's about connectivity.
5G is supposed to connect everything from machines, objects, devices, and of course, people. It delivers super speedy data speeds, a large network capacity, more reliability, and ultra-low latency which means it processes a high volume of data with little delay.
How Does 5G Work?
5G is based on Orthogonal Frequency-Division Multiplexing (ODFM) which is a way to modify a digital signal across several channels to reduce interference. In other words, 5G operates on a wide range of radio spectrums, just like 4G LTE. But unlike 4G, 5G can run on a lot more radio spectrums. There are two common types of 5G: Sub-6 and millimeter-wave (mmWave).
Sub-6
All network carriers already have some type of Sub-6 network because it operates on the same low frequency that 4G LTE uses. These lower frequency radio raves can travel long distances and infiltrate walls and other obstacles. With Sub-6, carriers can roll-out much larger networks in every city without installing several network cells.
Millimeter-Wave
Millimeter-waves (mmWave) are high frequency radio waves that can supercharge 5G connections and deliver lightning fast download and streaming speeds. However, mmWaves can't travel long distances or penetrate objects. For mmWaves to work, carriers have to install hundreds of network cells around a city. It might sound like it's not worth it, but mmWaves can handle a huge amount of data while supporting several users. So mmWaves prove to be very useful for densely populated cities.
What 5G Will Look Like in the Government
5G has the potential to revolutionize several industries, but one industry that's already testing its capabilities is the government. 5G can improve all sectors of the government from the military to social workers.
Right now, the Department of Defense (DoD) is starting to research and test 5G capabilities in several military bases. In late 2020, the DoD announced $600 million in award contracts to help them conduct real-life 5G experiments including using augmented and virtual reality to create smart warehouses to improve logistics, mission planning, and training.
The opportunities are truly endless. First responders like firefighters and police could capture, stream, and access data in real-time, helping them make quick and critical decisions. Military doctors could control robotic equipment and perform crucial surgeries hundreds of miles away. Postal Service workers could track packages and anticipate delays in real-time, making delivery times more accurate.
Is 5G Available Now?
5G is coming, but it's not quite here yet. If you look at the data bars on your phone and see the icon "5GE," it's not really 5G. It's an improved version of 4G but is often similar to 4G LTE or just slightly faster.
For now, 5G is really only available in select densely populated urban locations where carriers are testing its capabilities. In July 2020, AT&T announced 5G+ which is available in only parts of 35 cities. Your new iPhone may be 5G ready, but it might not be using the 5G network just yet.
Although 5G may not be widespread yet, it's incredibly relevant, especially in the government space. Technology advancement takes a lot of research, testing, and planning, so government agencies are getting a head start on developing ideas for 5G technologies.
If you're a government contractor or considering becoming one, we suggest you keep an eye on 5G. If you are not currently a GSA contractor and you have any questions about how your company can get involved in a future 5G project through a GSA Schedule, a member of our sales team will be happy to help.
About Stephanie Hagan
Stephanie Hagan is the Content Writer and Digital Editor for Winvale where she helps the marketing department continue to develop and distribute GSA and government contracting content. Stephanie grew up in Sarasota, Florida, and earned her Bachelor's of Arts in Journalism and Rhetoric/Communications from the University of Richmond.