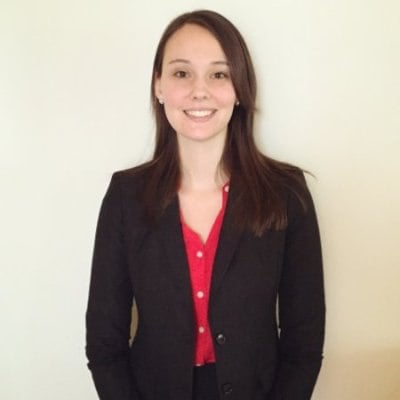 What You Need to Know About the $50 Billion EIS Contract
Government Business Development | Government | Contracts | 3 Min Read
GSA recently released the request for proposals (RFP) for the much anticipated, $50 billion ceiling, Enterprise Infrastructure Solutions (EIS) contract. Here's what you need to know before considering submitting an offer or working as a subcontractor to a primary contract holder.

GSA's Office of Network Services
GSA's Office of Network Services program is responsible for developing and managing a series of telecommunications programs for federal agencies, including administrative and technical support divisions. Through the Network Services program, GSA has developed the Network Services 2020 (NS2020) strategy, a new and all-inclusive acquisition program to fulfill agencies' needs for IT and telecommunications. NS2020 will work to become the government's main source for network-based and network-enabled services, which will be provided through the new EIS contract vehicle.


The EIS Contract
The EIS contract vehicle will offer telecommunications and IT solutions as the current Networx and Regional Local Telecommunications Services contracts expire. The final solicitation for EIS, which holds a $50 billion, 15-year ceiling rate was recently released by GSA with proposals due by January 2016. Award notifications are scheduled to be released in late 2016.
Federal agencies spend around $2 billion per year on the services that will be offered on the EIS contract vehicle and by consolidating these procurement activities, the government can save a significant amount of money throughout the span of the contract. Networx, and the other Regional Local Telecommunications Services contracts that EIS will replace, saved agencies approximately $670 million in FY14, a figure that EIS is expected to maintain or exceed when it becomes available for use in early 2017.
EIS will offer the following services:
Voice, video, and data transport
Hosting
Cloud
Call centers
Associated labor
Cable and wiring
Network and security equipment
For the most current information, visit GSA's EIS website.


Possible Challenges
The Networx contracts that EIS will replace are currently being held by major telecommunications companies such as AT&T, Verizon, and Sprint - all of which are expected to be bidders on EIS. To date, there has been virtually no involvement by smaller businesses, although a reduction of the required geographic coverage put into the EIS contract is expected to attract smaller companies to participate.
In addition, the mandatory services stated for the contract are all part of virtual private network (VPN) services, such as Ethernet transport services, internet protocol voice services, circuit switched voice services, managed network services and access arrangements. While these bode well for telecommunications companies, it leaves little room for companies who focus on delivering system integration, such as cloud services and managed security services. These systems that integrators do provide are only optional services.


Moving Forward
EIS is just the beginning for what GSA has planned for its NS2020 Strategy and it is the foundation to which future aspects of NS2020 will be added onto. It is a comprehensive solution-based contract vehicle that will support all areas of federal agencies' IT and infrastructure requirements. As IT services and challenges continue to rise in an increasingly technologically focused world, initiatives such as NS2020 will continue to emerge.