Subscribe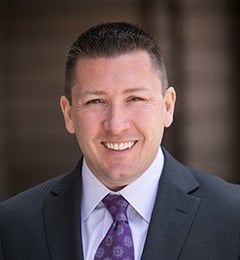 Why Small Businesses Should Diversify Their Government Contract Vehicle Portfolio
GSA Schedule | Government | Contracts | 3 Min Read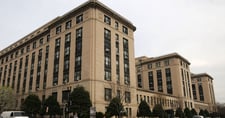 The two most common procurement platforms for small and emerging
government
contra
ctors to find and compete for business are FedBizOpps and GSA eBuy. However, if you are relying solely on these two avenues you are missing the vast majority of the federal procurement picture.
Successful government contractors (large or small) understand that the popular GSA Schedules program only accounts for roughly 10% of federal contract spending. To view the opportunities that are procured through the GSA Schedule program, one must hold an active GSA Schedule contract. Further, while FedBizOpps equals between 3% - 5% of the total opportunities published by the federal government, many of the opportunities require contractors to hold additional Government-wide Acquisition Contracts (GWACs) to view and participate in a competitive procurement. The question I often receive from my clients is "How do I find the rest of these government opportunities?" Because of the variety of procurement tools and contract vehicles the federal government has at its disposal, this tends to include a complicated answer depending on the type of business I'm working with. In general, there is a short answer... It is GWACs! We will spend the remainder of this blog reviewing some of the more popular and active Government-wide Acquisition Contracts.
As if federal procurement wasn't confusing enough to the govcon novice, several agencies have setup their own GWACs to meet specific the needs within their Agency. Several of these GWACs have become very successful procurement programs. Three of the most successful GWACs include the following:
Navy Seaport-e
The Navy's Seaport-e contract is an indefinite-delivery, indefinite-quantity (IDIQ) contract vehicle that has annual rolling admission. The Seaport-e contract has averaged $5.22 billion in spending since fiscal year 2010. This is one of the most successful contract vehicles in the government, and is mainly utilized by the Navy to procure engineering, financial, and program management services. Contractors looking to grow their business with the Navy should consider adding this contract vehicle to their portfolio. Click here to review Winvale's webinar on the Navy's Multi-Billion Dollar SeaPort-e Contract.
GSA Alliant & Upcoming Alliant 2
GSA's Alliant contract is focused on delivering customized IT solutions for large scale programs. The Alliant contract has two separate tracks; unrestricted and small business, and a combined contract ceiling of $65 billion. The upcoming Alliant 2 contract will allow for the same customized IT solutions for large scale programs to be procured and will also have the unrestricted and small business track. The contract ceiling is expected to be $65 billion for this contract as well. Click here to review Winvale's webinar on the upcoming Alliant 2 GWAC.
VA T4NG
VA's T4NG contract provides total IT services solutions, including technical support, program management, services management, strategy planning, systems/software engineering, design and development, integration, implementation support, architecture development, studies and analysis, test and evaluation, modeling and simulation, data migration, training, enterprise network engineering, cyber security, operation and maintenance, and IT facilities. T4NG has a contract ceiling of $22 billion and has a duration period ranging from 2016 – 2021.
Conclusion
GWACs represent a great way for government contractors to gain access to more government opportunities. Quite often it is the only way to access and compete for specific opportunities. I use the word "access" because contractors might not need to prime these contract vehicles. A great approach for small businesses is to form strong relationship with major prime contractors and team on these contract vehicles. The value of these GWACs alone and the fact that some of these contract vehicles are the preferred procurement methods for the agencies often proves the best avenue to building a diverse and successful government practice.
About Kevin Lancaster
Kevin Lancaster leads Winvale's corporate growth strategies in both the commercial and government markets. He develops and drives solutions to meet Winvale's business goals while enabling an operating model to help staff identify and respond to emerging trends that affect both Winvale and the clients it serves. He is integrally involved in all aspects of managing the firm's operations and workforce, leading efforts to improve productivity, profitability, and customer satisfaction.