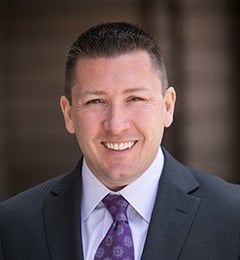 Your GSA Schedule Cancelation: How Should You Handle It?
GSA Schedule | Government | Resources and Insight | 2 Min Read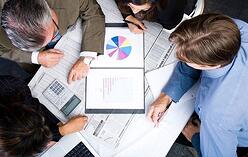 The GSA sends out GSA Schedule cancelations every day, but not all companies get their GSA Schedule contract canceled. What did they do differently? And, more importantly, what should you do to grow your government sales in the future?
Document Your Internal Issues
If your company receives a cancelation email you need to be prepared to document and show the contracting officer (CO) what has been going on internally.
Have there been many internal personnel changes? This can cause many problems since government sales is considered a specialty skill.
Did the government's spending within your industry fall this year? The government makes billions in purchases every year, but they do not necessarily make the same purchases every year. A lack of sales could be due to different budgeted needs.
Is your pricelist out of date? Since the GSA pricelist is based off your commercial pricelist, there is sometimes a delay in getting your GSA pricelist up to date if multiple modifications are needed.
Were you able to make some sales, but the agency did not want to purchase off the GSA schedule? If so, that is not only a problem for you, but also a problem for the GSA Schedule program.
There are many different contract vehicles utilized by the government. GSA and awarded contractors are both responsible for encouraging their Federal customers to utilize the MAS contract vehicle. You'll want to highlight the advantages of utilizing said program. For instance, you should highlight the ease of meeting competition requirements for a pending acquisition.
Document Your Future Sales Plan
Once you have documented your internal problems and procedures you will also need to document how you plan to increase your sales.
First, conduct a market analysis of your industry in the government space. How much money was spent on the GSA categories associated with your schedule during the previous fiscal year, and how much was spent outside the GSA space. This allows you to validate the industry to the CO, as well as allowing your internal team to understand the size of the government market.
Second, find all possible sales opportunities. Most companies focus only on Federal Business Opportunities (FBO) and GSA eBuy. Though easy to use, these bid boards are not the only way to find opportunities. Companies must utilize a variety of government maintained databases. Take a look at current contracts for subcontracting opportunities, expiring contracts for upcoming recompetes, and agency budgets and additional documents for major programs within the government. Doing so allows for your pipeline to grow more rapidly, without depending on the most utilized bid boards in the government space.
Consider Your Cancelation Notice a Warning
The cancelation notice is not the end of your government sales practice, but you should consider it a warning. The GSA schedules program is becoming more exclusive. Therefore the GSA has become more willing to cancel contracts that do not meet minimum sales requirements. Selling to the government can be very lucrative, but it requires resources. Companies need to allocate the required resources and train their employees to find all possible government opportunities. The Winvale Advisors program is designed to do just that. We will help you maintain your GSA schedule, negotiate with the GSA on your behalf, train your sales team, and perform your market analysis.
About Kevin Lancaster
Kevin Lancaster leads Winvale's corporate growth strategies in both the commercial and government markets. He develops and drives solutions to meet Winvale's business goals while enabling an operating model to help staff identify and respond to emerging trends that affect both Winvale and the clients it serves. He is integrally involved in all aspects of managing the firm's operations and workforce, leading efforts to improve productivity, profitability, and customer satisfaction.