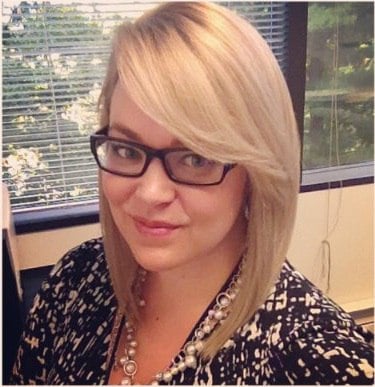 A GSA Schedule 70 Checklist: Everything You Need to Obtain the Contract
GSA Schedule | Technology | 4 Min Read
The GSA Information Technology (IT) Schedule 70 is not a traditional government contract. The GSA Schedules Program is meant to screen and approve specific products and services sold by contractors at fair and reasonable prices to customer agencies. Being one of the larger contracts across the federal government, and as the top-grossing vehicle out of all the GSA Schedules, Schedule 70 is used by GSA customers to fulfill their IT product and service needs, because it significantly reduces time spent on the procurement process. Most IT product, software and/or service companies wanting to sell to government customers have heard of or considered obtaining a Schedule 70 contract, and Winvale is breaking down the To-Do List:
Get Ready!
There are a few things contractors should do before starting the process of preparing an offer to submit for a Schedule 70 Contract:
☑️ Educate – GSA requires potential contractors to complete Pathways to Success and Readiness Assessment training modules through its Vendor Education Center portal. Both training modules prepare the contractor for the activities and expectations that will take place throughout the Schedule 70 offer review and post-award processes.
☑️ Register – Contractors applying for a GSA Contract will need to register for a Data Universal Numbering System (DUNS) Number administered from Dun & Bradstreet, activate a SAM.gov Entity Registration, obtain a digital certificate and an Open Ratings Past Performance Evaluation (PPE) Report.
☑️ Read the Solicitation – GSA's Schedule 70 Solicitation is located on FederalBizOpps.gov and contains important information to consider before starting the process. Contractors should review the application instructions and attachments to the Solicitation so they understand the requirements of being a GSA contractor.
Set!
It's time to assemble offer documents for the Schedule 70 proposal. Assembling the offer for a Schedule contract is a multi-step process that requires work and time. Be sure to refer to the Solicitation frequently for specific instructions. Gather and fill out documents about the company's finances, experience, products and services offered, and its business dealings:
☑️ Administrative – The Administrative Section of the offer will include the following main components:
Company Financial Statements with a narrative (if needed) addressing any financial information that reflects negatively upon the company;


A Subcontracting Plan for only Other Than Small Business size designations. Not sure if your company qualifies as a Small or Other Than Small designation? Read more about business sizes and NAICS Codes here;


A statement disclosing prior GSA contracts, pending offers, or rejected offers;


Commercial Service Agreement (CSA) / End User License Agreement (EULA) (if applicable), terms from the manufacturer will need to be reviewed by GSA's Legal Team for compliance with federal law;


Letter of Supply signed by the manufacturer if the offeror is not the manufacturer of the products/software being proposed;
☑️ Technical Proposal – The Technical Section of the offer includes narratives which detail the company's corporate experience, quality control plan, and describe past projects which demonstrate the company has experience in performing work similar to the scope of both the Schedule 70 Solicitation and the Special Item Number (SIN) being proposed.
☑️ Pricing Proposal – The Pricing Section of the offer includes the following main components:
Price Proposal Template is essentially the backbone of every GSA offer. Included in the Solicitation attachments, the template must be completed with the products and/or services being proposed. There are two approaches contractors may take with their pricing proposal:


Commercial Sales Practices (CSP) or traditional proposal discloses the various discounts the company currently provides to commercial customers. The CSP approach requires contractors to determine their Most-Favored Customer (MFC) that receives best pricing for GSA to create a discount ratio between MFC price and GSA price, which the company will be required to maintain throughout the life of the contract.


Transactional Data Reporting (TDR) omits CSP and instead, the pricing of proposed products and services will be compared to like or similar items and pricing the government pays (usually, GSA compares to other awarded GSA Schedule contracts). Note: only certain SINs on Schedule 70 apply TDR. If services proposed by a contractor do not fall under a TDR-applicable SIN, then the contractor must follow proposal instructions in accordance with the CSP or traditional pricing proposal;


CSP-1 (also called Commercial Sales Practices Format) discloses the company's discounting practices and identifies for GSA how the company sells and who the company sells to. GSA uses CSP to verify the company is offering its best price to the government. Note: CSP-1 is required for offers submitted which are not participating in TDR;


Labor Category Matrix for contractors proposing labor categories in the offer, follow the instructions outlined in the Sample Labor Category Matrix attachment included with the Solicitation and submit in Excel format;


Professional Compensation Plan explains company policies on salaries and fringe benefits for employees who will work under the contract;


Commercial Pricelist or Market Rate Sheet confirms the company's commercial or market rates;


Pricing Support examples include published and publicly available catalogs, price lists, copies of invoices, contracts, quote sheets, etc. There must be a clear, relevant relationship between the supporting document and the proposed price in the offer;


Price Narrative detailing information that enables the reviewing Contracting Officer (CO) to determine the proposed pricing is fair and reasonable. Additional details such as Economic Price Escalation method, estimated aggregate contract sales for the Base Term, and understanding the responsibility of the Industrial Funding Fee should also be addressed.
Go!
Once the offer is prepared according to the Solicitation instructions, the company's digital certificate holder is ready to submit in GSA's online submission website, eOffer:
☑️ Submit – Respond to the required prompts in eOffer, working through each section, and be sure to upload all the necessary documentation before finally submitting.
☑️ GSA Review & Negotiation – After the offer is submitted, it's assigned to a CO who will work with the contractor to clarify any questions or issues, correct any errors or inconsistencies, and negotiate pricing or other elements of the offer. Upon close of agreed negotiations, GSA is ready to issue the contract award.
☑️ Sell – Once GSA issues a Schedule 70 Contract award, the contractor is then able to market and sell the approved products and/or services on the contract to GSA-eligible customers. GSA provides many resources to help GSA Contractors navigate the Schedules Program including the GSA Welcome Package, GSA Vendor Support Center, Interact and GSA Acquisition Gateway.
Additional Information
If you're interested in finding out more about GSA's IT Schedule 70, send any questions to Winvale's team of GSA experts. Contact us today to learn how Winvale can help Contractors with applying for GSA Schedules.
About Ashley Young
Ashley Young is a consultant in Winvale's Government Contract Services Department. Prior to joining Winvale, she served as part of an international team developing a customized satellite system for a major Middle-Eastern oil company. Ashley is a member of the National Honors Society of Geography, Gamma Theta Upsilon. In 2012 she received her Bachelor's degree in International Studies with a European Area Studies Certificate from Frostburg State University where she served as Design Chair for the Global Business Club.