Subscribe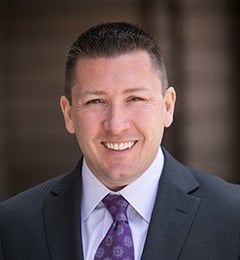 How Can I Expedite My GSA Schedule Proposal Review?
Resources and Insight | 1 Min Read
Many companies understand the value of getting on a GSA Schedule, especially given that, in fiscal year 2013, GSA MAS contractors reported over $35 billion in sales. One deterrent for some companies considering getting a GSA Schedule is the length of the review and approval process. It is true that the review process can take anywhere from two to 12 months. There are, however, certain steps you can take as a potential contractor to help accelerate your proposal process.
There are a couple preliminary registrations you should complete before you begin the GSA Schedule process. Companies who are already doing business with the federal government will be pleased to know that they most likely already have these complete. The first is a DUNS number, you can apply for a DUNS number at this website here, and the second is registering your company in the System for Award Management, commonly called SAM at this website here.
Another great method for expediting your GSA proposal review is to carefully review the solicitation requirements multiple times prior to submitting your response. The solicitation document for each GSA Schedule is available on GSAeLibrary.
The solicitation includes several templates that will help you complete your response – use these templates. There is no need to try to reinvent the wheel when it comes to drafting your response. The templates were created to help contracting officers review company's responses more efficiently because they clearly outline the information they need to review. Some solicitations even include a checklist for potential vendor's to review before they submit.
One final tool to help condense the proposal process is to obtain what's called a Letter to Expedite. A Letter to Expedite is a letter from the purchasing contracting officer of a federal agency stating that they intend to purchase your product or service, and that an expedited proposal review process for your company will help support their procurement objectives. The GSA MAS's operational costs are funded by the 0.75 percent industrial funding fee charged to their federal customers purchasing items off of vendor's GSA Schedules.
As such, it is in GSA Schedule procurement contracting officer's best interest to get vendors with opportunities ready to close on a GSA Schedule as soon as possible. A Letter to Expedite is not a guarantee that your proposal will be moved up in the queue, but it has been a successful tool for many companies to fast track their proposal.
About Kevin Lancaster
Kevin Lancaster leads Winvale's corporate growth strategies in both the commercial and government markets. He develops and drives solutions to meet Winvale's business goals while enabling an operating model to help staff identify and respond to emerging trends that affect both Winvale and the clients it serves. He is integrally involved in all aspects of managing the firm's operations and workforce, leading efforts to improve productivity, profitability, and customer satisfaction.