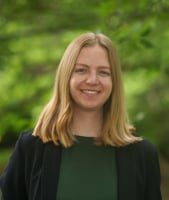 A Guide to Preparing Your GSA Schedule Proposal
GSA Schedule | Resources and Insight | 7 Min Read
You may have done your research on what a GSA Multiple Award Schedule (MAS) contract is, looked at the benefits and requirements, and decided you want to pursue it–but now what? One glance at the list of everything you need to submit your proposal, and it's easy to get overwhelmed. Although the guide is there to help you, there's a lot of paperwork required to create a successful GSA Schedule proposal (also known as offer), and you might have some hesitation about where to start. In this blog, we'll help you navigate all the trainings, documents, and materials you need to start drafting your GSA Schedule offer in 5 steps.
Step 1: Pathways to Success Training and the Readiness Assessment
Before you start preparing to submit your GSA Schedule offer, you'll need to sign-up for the Pathways to Success and Readiness Assessment trainings in the Vendor Education Center. These free web-based courses will not only help you gain a better understanding of the GSA Multiple Award Schedule (MAS) Program, but they are required before you submit your offer. Not everyone in your company needs to take these trainings, but anyone who will be responsible for making decisions related to your contract should complete them. Both of these training resources will provide you with a certificate upon completion that you are required to submit as part of your official offer.
The Pathways to Success training is meant to help you determine whether the GSA Schedule Program is right for your company. This training also provides you with valuable information on submitting your offer and how to market to government buyers in addition to providing you with valuable resources to aid you in the process.
The Readiness Assessment training helps you consider where you fit in to the government marketplace. In order to complete this assessment, you must perform some market research and provide what Special Item Numbers (SINs) you are interested in pursuing. A full list of SINs, their corresponding subcategories, and Large Categories can be found on GSA's website. The Schedule Sales Query (SSQ) is a useful tool along with GSA eLibrary to be used to perform the necessary market research for the Readiness Assessment.
Step 2: Registering Your Company
Before you can get a GSA Schedule contract, you'll need to register your business with a few entities. One of these is with Dun & Bradstreet. Once you register with Dun and Bradstreet, you'll receive a Data Universal Numbering System (DUNS) Number, which is essentially a social security number for a business. It is important to note that as of April 4th, 2022, the government will be transitioning away from the DUNS Number and to a Unique Entity Identifier (UEI) found on SAM.gov.
Another place you need to register your business is on the System for Award Management (SAM), or SAM.gov. This is not only a place where you can register your company, but also where you will renew your registration annually to keep up with compliance, where you can search for entity registrations, and where you can research contracting opportunities among other things.
Step 3: Understanding the Multiple Award Schedule (MAS) Solicitation
One of the most important documents to review before drafting your GSA Schedule offer is the GSA Multiple Award Schedule (MAS) Solicitation. The Solicitation writes out everything you will be expected to submit with your offer and will help you determine what is necessary for you to include and what is not, as there are many different requirements based on if you are supplying products or services, and if you are planning on being part of the TDR (Transactional Data Reporting) program.
It's crucial to adhere to the most recent Solicitation closely and follow its instructions to create the most solid, up-to-date offer as possible for the best chances of award.
Step 4: Preparing Administrative Documents and Related Materials
This step can get a little confusing because a lot of the documents and materials required to draft your GSA Schedule proposal can depend on several factors like what Large Category and SINs you plan to sell under, if you're a reseller, or if you are a large business and need a Subcontracting Plan. We've compiled a list of the forms, documents, information you may need, and noted where they may only be applicable to a specific situation. You'll want to gather these forms and information so you can have it ready to upload into eOffer.
Forms to Fill Out
Information Needed for the GSA Schedule Proposal
Additional Requirements
As mentioned above, there are additional requirements depending on what Large Category or SIN you choose to sell under, so you should be sure to check out what applies to you on the Category Specific Attachments and Templates page.
Are Ready to Start Preparing Your GSA Schedule Proposal?
We hope that these steps have made the preparation process less intimidating and more digestible for you. We also understand that you may need some more time to research the GSA Schedule proposal process before you get comfortable with the idea of preparing an offer. We have compiled some resources you can check out if you want to learn more:
Of course, you don't have to go through this process alone. A lot of GSA Schedule contractors choose to hire a consultant to help them navigate the process and educate them on what is best for their company. If you want to learn more about getting help from a consultant, we can walk you through the options.