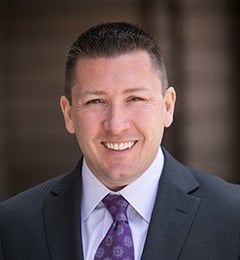 Compliance Enforcements Coming to Small Business Subcontracting Plans
GSA Schedule | 2 Min Read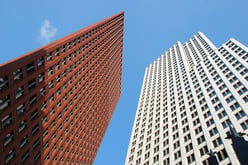 Congress announced its intention to ramp up efforts to enforce the Small Business Administration's (SBA) Small Business Subcontracting Program. These potential changes are extremely important for a few reasons: according to the 2017 National Defense Authorization Act (NDAA), if the bill is passed, contractors that are found to be non-compliant with their small business subcontracting plans could be charged with breach of contract by the federal customers. Such charges can bring with them severe corrective action or fines.
These changes could also mean an increase in SBA audits, which are designed to determine the effectiveness of a company's subcontracting program and whether or not the company is making a "good faith effort" to achieve their small business subcontracting goals.
What To Look Out For
Contractors that are chosen for an SBA compliance review will be assessed in the following areas:
Management's Support of the Program – The CEO of the company is required to provide a policy letter. This letter should describe the contractor's plan for promoting small business subcontracting spending, highlight the key personnel involved in administering the program and explain how often and under what circumstances management meets to discuss the small business subcontracting plan and goals.
Training – Contractors must describe the training that is provided to their employees to explain the small business subcontracting program and what incentives are provided to employees for finding small business subcontracting opportunities
Outreach – This area assesses the effort that a contractor is making to find small business subcontracting opportunities. Contractors will be asked to provide a list of trade fairs and conferences that they have attended geared towards small businessesm, as well as small business organizations that they participate in to find potential partners. Vendors will also be asked about any Mentor Protégé programs, and how a small business is counseled when it contacts your company for opportunities.
Assistance Provided to Small Businesses – Vendors will be asked to provide any examples of assistance that they have provided to small businesses within the past year. Examples of assistance may include advance or partial payments, technical or quality assistance, equipment donations, obstacles that you have removed or waived for a small business, etc.
Success Stories – This area is for vendors to share a success story that resulted in subcontracting work to a small business. Examples could include finding a partner from an outreach activity or event, or redirecting a subcontract from a large business supplier to a small business supplier.
The 2017 NDAA is due to come to the House floor within two weeks and then will be sent over to the Senate for final approval. Any contractor that is labeled an "other than small business" and currently has a small business subcontracting plan would be wise to review their internal subcontracting program and policies to proactively prepare for what could be a dramatic change in how small business subcontracting plans are awarded and enforced.
Optimizing small business opportunities can be a valuable part of your government sales practice, especially with the right guidance and strategy. Contact the Winvale team today for more information on small business opportunities.
About Kevin Lancaster
Kevin Lancaster leads Winvale's corporate growth strategies in both the commercial and government markets. He develops and drives solutions to meet Winvale's business goals while enabling an operating model to help staff identify and respond to emerging trends that affect both Winvale and the clients it serves. He is integrally involved in all aspects of managing the firm's operations and workforce, leading efforts to improve productivity, profitability, and customer satisfaction.