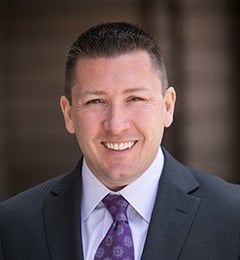 Is the Mentor-Protégé Program Right for Your Government Business Strategy?
Government Business Development | Resources and Insight | 2 Min Read
Navigating the government contracting world can be difficult. To begin with, there are an overwhelming amount of rules and regulations to follow, billions of dollars spent utilizing many different procurement methods, and tough competition with large sums of money being allocated to established government contractors.
In our experience consulting businesses that have just entered into the government contracting world, there's one reoccurring question we often receive: "How does my company break into the industry?"
While there are many different strategies to consider, one that is frequently overlooked is the Mentor-Protégé Program. Many organizations seem to brush off this method because it can be a difficult and complex relationship to setup. However, sometimes the effort is well worth the payoff.
GSA is one of a dozen or so civilian agencies who have a Mentor-Protégé Program. Often the requirements of each program differ depending on the agency, so it's important to consult each individual mentor-program webpage to determine how you can use their program to your organization's advantage. You can also contact the agencies' small business office to find out more about the program and who is the right point of contact.
How the Program Works
Although each program is different, as mentioned above, there are some things to keep in mind:
The Mentor-Protégé Program is voluntary.
The first step is to find a mentor – mentors choose protégés with whom they can share their knowledge and resources.
Most of the protégé firms begin as suppliers or subcontractors to mentor companies – this allows the mentor to determine if the protégé firm is a good fit for the organization. It's also just as important for the protégé firm to feel comfortable with the mentor. Not all Mentor-Protégé programs are guaranteed to bring both parties success.
After successfully supporting the mentor as a supplier or subcontractor, these companies often informally Mentor Protégé companies until they can enter into a formal agreement.
Once a mentor is found and willing to enter into a formal agreement, the team formally applies to enter the Mentor-Protégé Program.
How to Get in the Game as a Small Business
We typically suggest that small businesses seek out potential subcontracting opportunities with prospective mentors. Potential protégé firms should utilize procurement forecast, the Federal Procurement Data System (FPDS) and other resources to find potential opportunities. Companies informally mentor the small businesses they've successfully worked with in the past. Remember to take advantage of any advice mentors are willing to share.
The Mentor-Protégé Program is a long-term strategy. It may take a year or so of working as a subcontractor with a company in order to even be considered for a Mentor-Protégé Program. Protégé firms willing to incorporate this opportunity into their strategy can see results down the road, and should be able to move up quickly from a subcontractor to a successful contractor.
To learn more about how to incorporate the Mentor-Protégé program into your government business strategy, contact Winvale to speak with one of our experts.
Photo by Highway Agency
About Kevin Lancaster
Kevin Lancaster leads Winvale's corporate growth strategies in both the commercial and government markets. He develops and drives solutions to meet Winvale's business goals while enabling an operating model to help staff identify and respond to emerging trends that affect both Winvale and the clients it serves. He is integrally involved in all aspects of managing the firm's operations and workforce, leading efforts to improve productivity, profitability, and customer satisfaction.