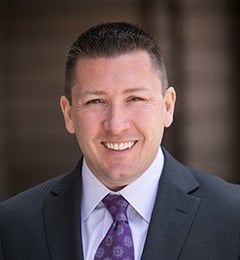 Follow the Money: Who Are the Big Buyers from GSA Schedules?
GSA Schedule | 1 Min Read
One of the first hurdles for GSA Schedule contractors to tackle is the minimum sales clause. This is a clause that states that, in the first two years of holding a GSA Schedule Contract, vendors must generate $25,000, and continue to generate $25,000 every year thereafter.
Whether you are trying to meet the minimum sales clause or just trying to grow your government sales footprint, one of the best methods is to look to the past. Federal agencies' past spending can be a helpful indication of where they will most likely allocate procurement dollars in the future.
The chart below shows a list of the Top 10 Federal Agencies who spent the highest amount of procurement dollars through the GSA Schedule program from Fiscal Year 2011 to date.

The Department of Defense is a big player in the majority of the GSA Schedules, as indicated by the large amount of spend since Fiscal Year 2011. This agency and the bureaus under it tend to have some of the largest budgets year over year. The Department of Veterans Affairs can be tough to get into, but worth your while once you are in.
The three highest used GSA Schedule by government buyers are Schedule 70- General Purpose Commercial Information Technology Equipment, Software, and Services; Schedule 874- Mission Oriented Business Integrated Services (MOBIS); and Schedule 520- Financial and Business Solutions (FABS).
The chart below shows the top three purchasing agencies through each of these schedules.

The charts above show some of the largest areas of opportunity for GSA Schedule holders. There are many free tools provided to help contractors track the spending within their industry. For example, Schedule Sales Query enables you to generate sales reports based on GSA Schedule number, Category or SIN number, contractor, and so on.
Really savvy GSA Contractors should look into the various North American Industry Classification System (NAICS) codes associated with your business and research which agencies spend the most on opportunities under those NAICS codes. For more information about NAICS codes visit the SBA's NAICS Codes page.
About Kevin Lancaster
Kevin Lancaster leads Winvale's corporate growth strategies in both the commercial and government markets. He develops and drives solutions to meet Winvale's business goals while enabling an operating model to help staff identify and respond to emerging trends that affect both Winvale and the clients it serves. He is integrally involved in all aspects of managing the firm's operations and workforce, leading efforts to improve productivity, profitability, and customer satisfaction.