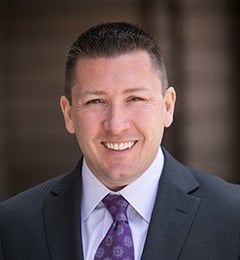 The Basics of Government Marketing
Government | Contracts | 2 Min Read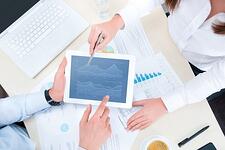 Government contracting is a very competitive and complex marketplace, predominantly due to its high profitability potential. Companies of all sizes, from small micro-firms with one employee to large conglomerates with thousands of employees, have succeeded in selling products and services to government agencies at the federal, state, city, county and municipal levels.
In order to be successful, your organization first needs to understand the basics of government marketing.
Understand Your Value
Just as you market your commercial business, you must also market your business to government customers, including both agency and government contractors. Establishing an initial marketing strategy will help you to reach your target audience quickly and efficiently. First you must understand your company's value position: what can your company do to solve an agency's problem or support an agency's mission? Consider what value your product or service brings to the agency.
To better comprehend your value position you should ask yourself the following questions:
Who, within the government, requires your company's product or service?
How does your company help the government meet its goals, objectives and mission?
What parts of your company's product or service profitable appealed to customers in the past?
After understanding your value position:
Evaluate why said agency or government contractor would buy your product or service;
Research their budgets, and understand their mission and goals;
Determine if your company's resources are sufficient, or if you need additional resources to offer a complete solution;
Develop a call plan.
Optimize Your Web Presence
You should then optimize your company's web presence. Provide a web address that sends your prospective customer directly to your government-focused information page. This section of your company's web page should strictly focus on government and should include, at least, the following:
Contract information
Core competencies
Past performance
Differentiators
Corporate data
Contact information
Downloadable case studies and/or white papers
Downloadable government capabilities statements
Links to your GSA eLibrary and GSA Advantage pages
Supported agency logos
Include a Capabilities Statement
Your company should have a government-focused capabilities statement. A capability statement should be very brief (less than two pages), very direct, and very specific to the individual agency's needs. Ideally this capabilities statement is a living document that will change depending on the targeted agency.
Savvy contractors know that each agency has its own mission, goals and focus, and your company's capabilities statement should address each directly.
The six key areas included in a successful capabilities statement are:
Contract information
Core competencies
Past performance
Differentiators
Corporate data
Contact information
Summary
As a government contractor looking to successfully market your product or service to the government, it is imperative you develop a standalone government-focused market plan: a value-based understanding of your company's abilities, a government-specific Web presence, and a government-focused capabilities statement. With these tools you will be able to better accommodate the needs of the government and its agencies, and ultimately be more successful at winning government business and procuring additional government partners.

About Kevin Lancaster
Kevin Lancaster leads Winvale's corporate growth strategies in both the commercial and government markets. He develops and drives solutions to meet Winvale's business goals while enabling an operating model to help staff identify and respond to emerging trends that affect both Winvale and the clients it serves. He is integrally involved in all aspects of managing the firm's operations and workforce, leading efforts to improve productivity, profitability, and customer satisfaction.